Dis duidelik dat Suid-Afrika glad nie hoef terug te staan wanneer dit by argitektuur en binnenshuise ontwerp kom nie, aangesien ons oorgenoeg voorbeelde het van wat ons plaaslike talent kan regkry. En as daar nou een vertrek in die hele huis is wat ons sal kies om jou te oortuig, sal dit beslis die kombuis wees.  
Hoekom? Want die kombuis moet soveel verskillende funksies verrig: dit moet gemaklik uitgelê wees vir kook, bak en brou, natuurlik; dit moet die regte toestelle en kaste hê vir praktiese werkspasies en stoorplekkies; en dit moet ook ewe suksesvol wees as 'n kuierspasie, aangesien ons mos so nou en dan vriende onthaal en met familie kuier rondom daardie eiland en tussendeur al die kospotte.
So, om die hart van die huis te vier, asook wat Suid-Afrikaanse talent kan regkry op hierdie gebied, bring ons aan jou 11 van ons gunsteling plaaslike kombuise hier op homify…
1. Wie't gesê wit hoort nie in 'n kombuis nie? Hierdie skitterende moderne ontwerp sal jou dalk jou kleurskemas laat heroorweeg.
2. Ons is mal oor hierdie L-vormige uitleg wat die besige kok en kekkelende gaste lekker naby mekaar hou!
3. Vir tydlose elegansie kom niks naby marmer nie.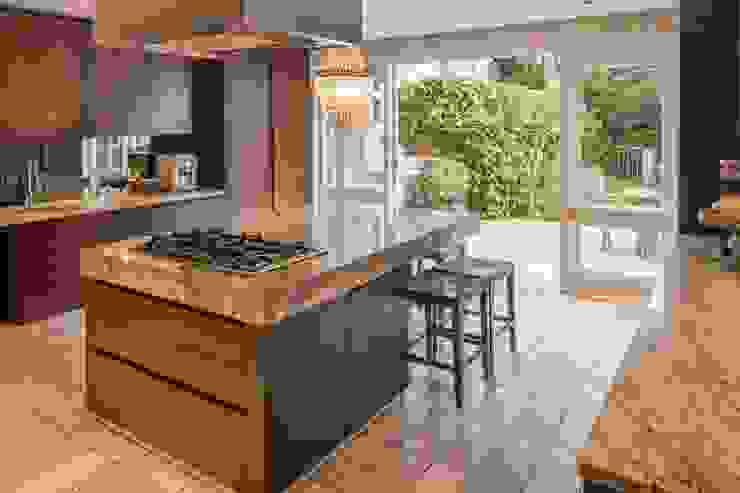 THE VILLA, CAPE TOWN I MARVIN FARR ARCHITECTS
MARVIN FARR ARCHITECTS
4. Die industriële ontwerp bly een van ons gunstelinge, aangesien dit nie skroom om verskillende teksture en patrone rond te gooi nie.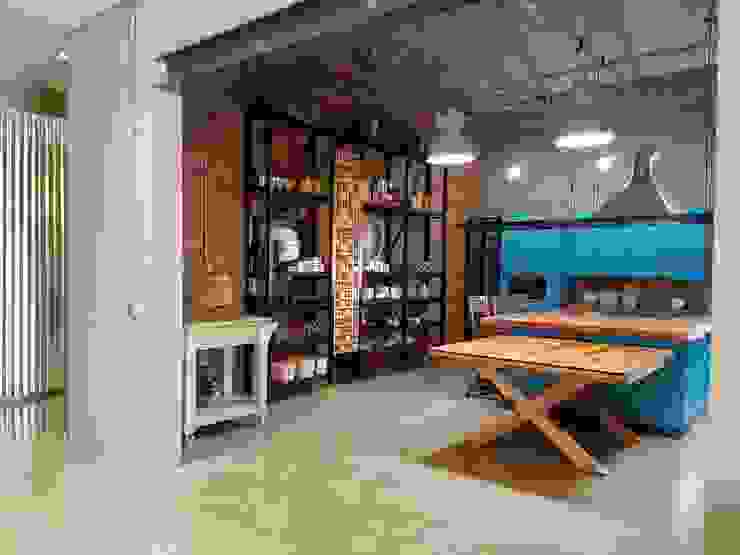 Residential Magaliesburg SA—Industrial Kitchen
HEID Interior Design
5. Daardie houttafel/eiland is die fokuspunt hier, aangesien dit die hele kombuis so huislik en gemaklik laat voel.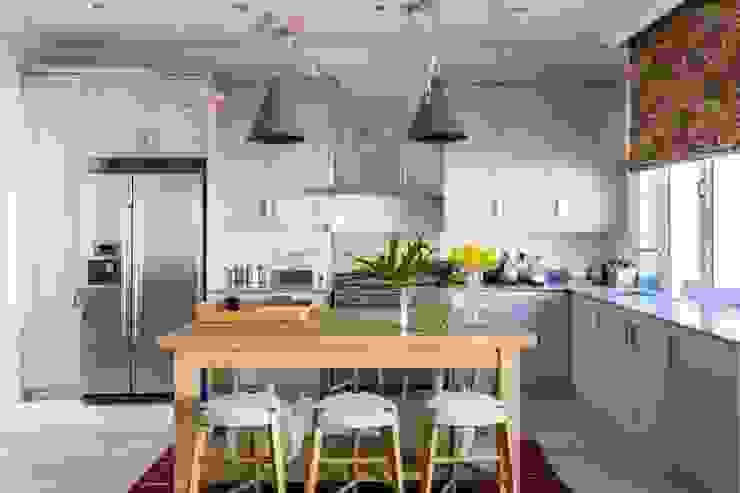 House Paterson Road
The Painted Door Design Company
6. Kyk nou net watse briljante dekor word hierdie ligte!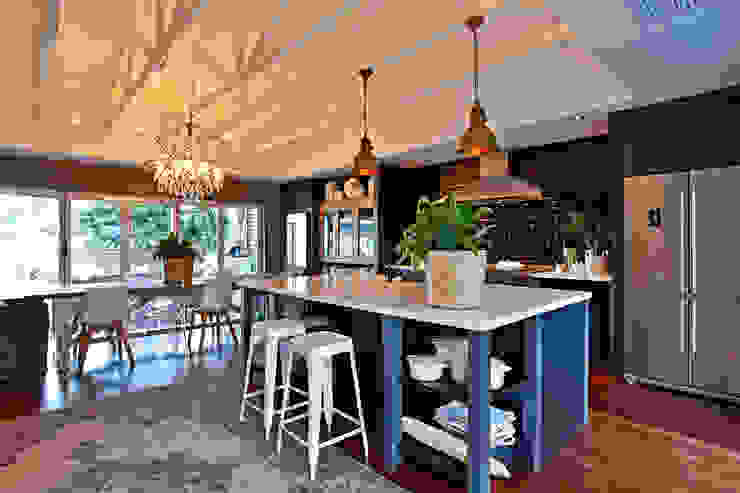 Claredon Residence
Sphere Design & Architecture
7. Ons sal beslis nie omgee om elke dag hierdie treffende Pretoria uitsig in ons kombuis te kan geniet nie!
8. Lus om 'n unieke styl aan jou kombuis te gee? Hierdie een kan jou dalk inspireer…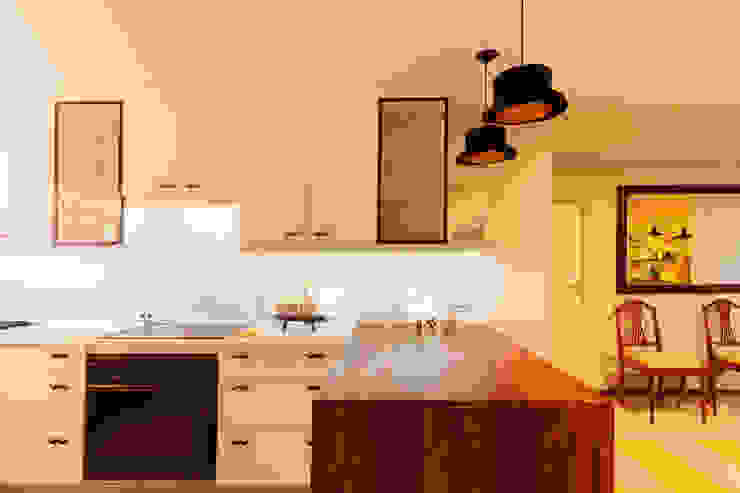 House B—House Design
Redesign Interiors
9. Met al daardie wit, glinsterende oppervlaktes en moderne beligting, lyk hierdie kombuis kompleet asof dit uit die toekoms verskyn het.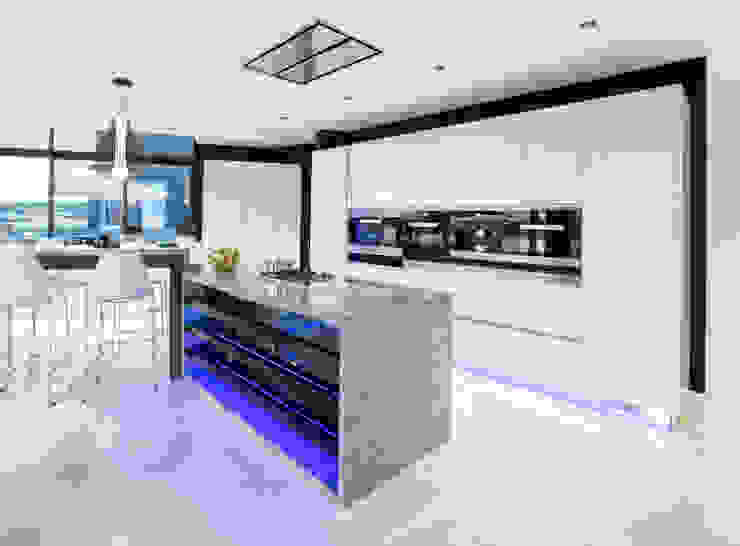 ULTRA MODERN RESIDENCE
FRANCOIS MARAIS ARCHITECTS
10. Sien jy hoe kan 'n gewone kombuiseiland die beste fokuspunt in die hele vertrek word?
11. Blou is dalk nie die eerste kleur wat meeste mense vir 'n kombuis oorweeg nie, maar hierdie voorbeeld het dit beslis reggekry!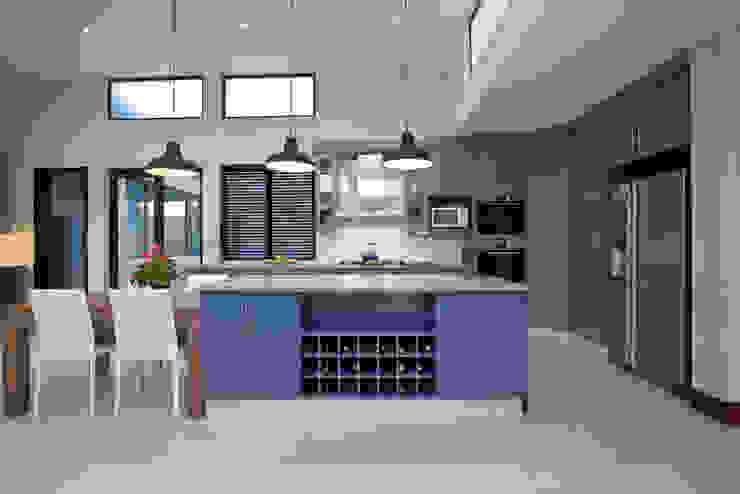 RESIDENCE 1111
Architects Of Justice
Van een vertrek na 'n ander, bekyk gerus hierdie 20 idees vir jou sitkamer se dekor.