Far too few people understand the massive potential that a decent outdoor space / garden / yard provides them with, as they're too busy focusing on hallway wallpaper, living room sofas or other indoor elements. And don't get us wrong, those factors are definitely important too, there are just so many choices and ideas one can play around with to make those outside areas come alive with beauty!
That's the topic of conversation today, as we get inspired by the landscaping beauties of Johannesburg-based professionals Young Landscape Design Studio. Let's see what they're capable of with a few plants and flowers, potters, pebbles, paint colours, water fountains, and a whole other range of goodies…
1. Styling up a small inner courtyard with mosaic pots, pebble flooring, stepping stones and stylish succulents? Easy peasy!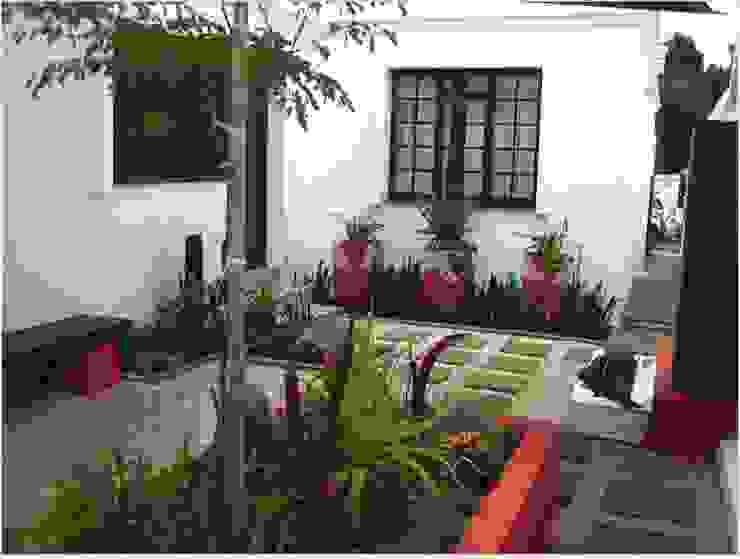 Small garden sapces
Young Landscape Design Studio
2. This build-up retainer bed (in hot red) flows nicely into a seating bench for outdoor socialising. Pretty scatter cushions complete the character.
3. Narrow space got you down? Consider a vertical garden system to instil freshness and lushness.
4. Mix and match different plants (succulents, grasses, flowers, etc.) for a varied look (waterwise plants are best, though).
5. Oriental gardens focus more on grasses, plants and stones/pebbles than lush flowers. Don't forget the occasional sculpture for added style.
6. Stones are perfect for laying out a dry riverbed in a swirly fashion and a natural stone bridge atop lush-green groundcovers completes the picture.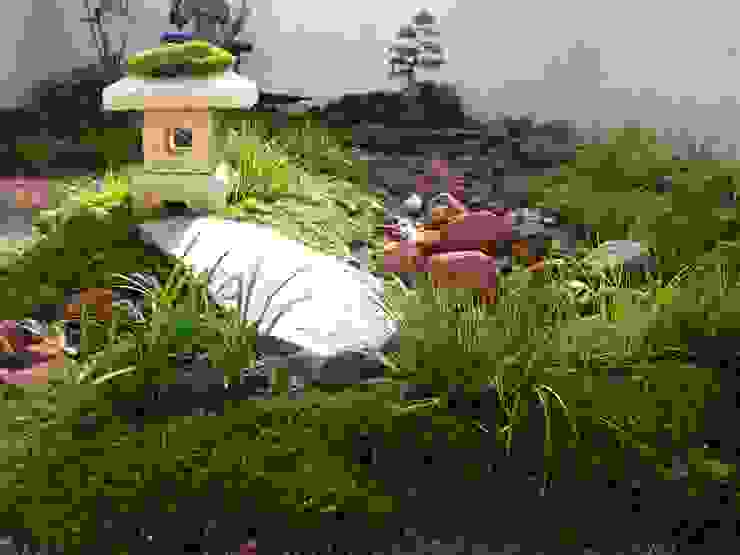 Small garden spaces
Young Landscape Design Studio
7. Don't neglect your garden walls/fences – see how this moulded wall panel becomes the main focal point in this perfect-for-teatime garden.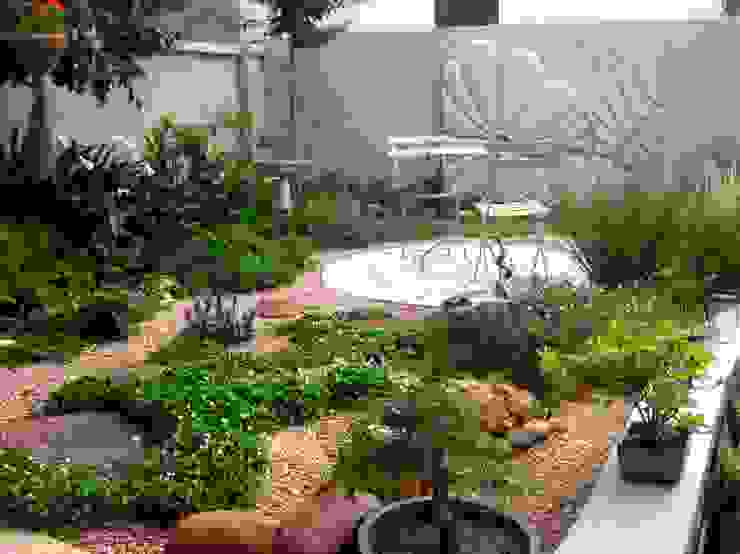 Small Garden sace
Young Landscape Design Studio
8. Extra touches (like these glass jars neatly aligning the wall/garden bench) can speak of your personal style. How would some tea candles look inside them?