Nothing in life is free, which means if you want your bedroom (or hallway or garden or entire house, for that matter) to flaunt a new look or style, you're going to have to invest some money in it. 
Fortunately, not all makeover projects have to cost and arm and a leg – it's only a matter of cutting corners and thinking creatively!
So, with new beauty and low budgets in mind, let's take a look at 13 clever ways in which you can bring some style into your home!
1. Sand your wooden cabinetry and then splash a new coat of paint on them.
2. Hang up a floating shelf or two to help with storage.
3. Introduce new colour into your entryway via paint or textiles (or both!).
5. Paint the interior of your fireplace a bold, dark colour to make it stand out (and look brand new).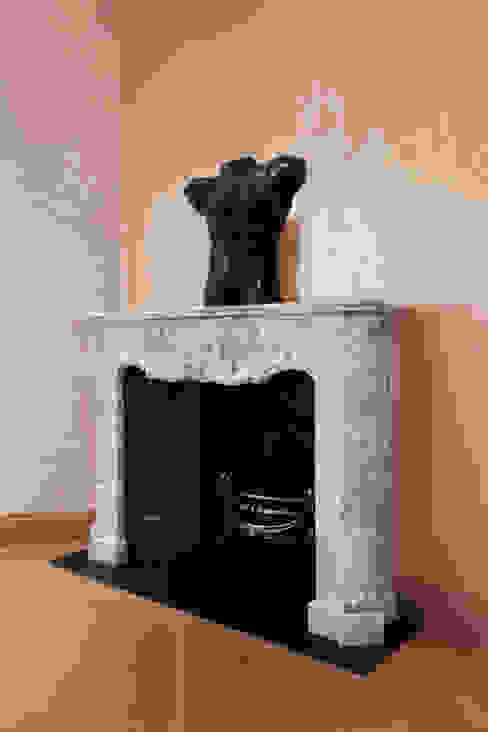 Fireplace
Roselind Wilson Design
6. Add a new credenza into your home to introduce a new item that also helps out with storage.
8. Change up your lighting – LEDs might be a bit costly at first, but they help you save a bundle in the long run.
9. Simple boxes in bright colours and funky patterns can make all the difference in terms of charm and storage.
10. Instead of always buying potable water, get a filter that fits directly on your kitchen faucet.
11. Modular furniture ensures an instant transformation of your interiors – change them up as often as you like!
12. Tiny details, like hardware for your doors or cabinetry, can make all the difference in the world.
​13. Ever thought of deep-cleaning your entire home? That brand-new sparkle might be all that's required.