Who would have thought that arranging a TV in your living room can be tricky? If you are experiencing this problem, swipe down to see all great ideas ready to inspire you. Modify your TV shelf right now with these amazing yet easy to copy examples.  
1. Install it nicely on a plain colour wall.
3. Or you can use a screen with a projector
4. Embedded shelves in white
5. Being simple can never go wrong.
6. Cozy and comfy like a set of a TV and a fireplace.
7. If you install it on the wall, it can save up a lot of space.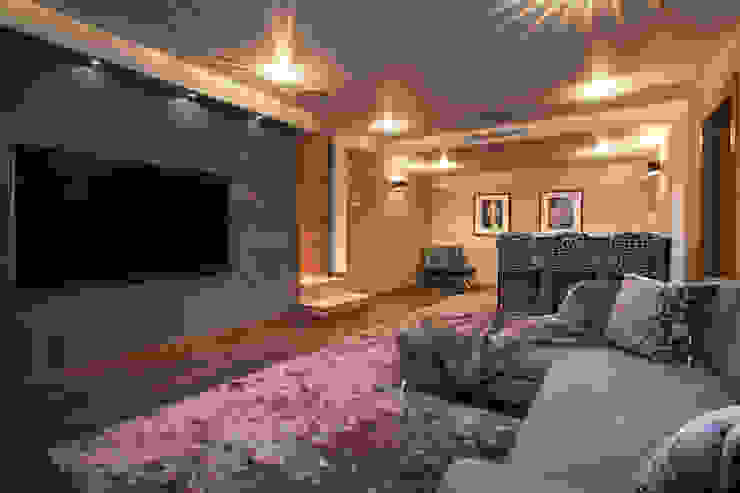 Villa South of France Interior cinema room
Urban Cape Interiors
9. Wooden panel is so practical. This one proves it well.
10. Patterns can create amazing details for your living room.
11. Take advantage of vast space you have in the living room.
12. How about this one?
13. Books and TV, great content within your reach.
14. Small yet spacious.
15. Stripes in lively colours