Whether you've always dreamed about a dressing room or walk-in closet with all the lavish frills or are considering a simple means of clothing storage and organising, there is something for you and your home in this article.
1. The bathroom go between
2. Ideal wardrobe
3. Minimalist
Opt for the stylish and minimalist closet with elegant illumination and your space will be perfect.
4. Take up the whole wall with built-in cupboards.
5. Walk in to it
Keep your bedroom free from the mess with a walk-in closet.
6. Simple partitioning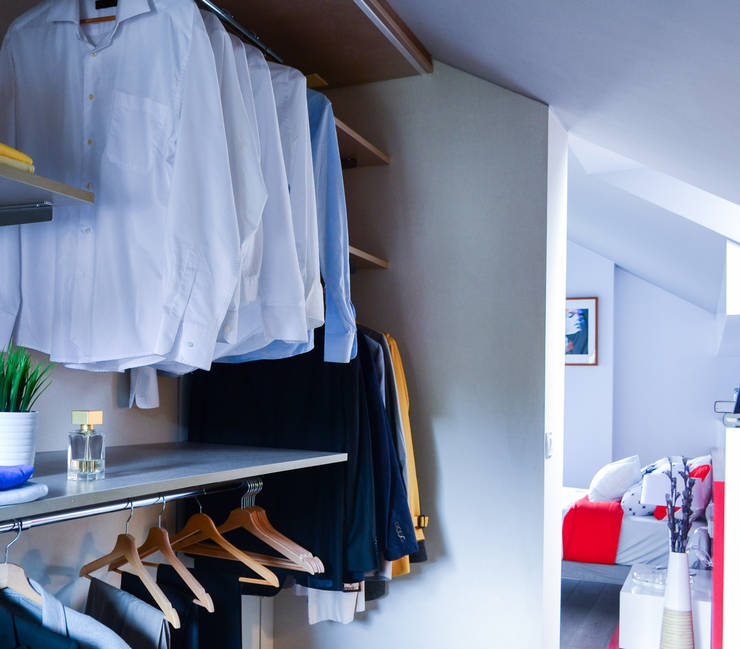 Organiza tu ropa con un vestidor
TEKNIA ESTUDIO
Cordone off your dressing room with plasterboard walls.
7. The small wooden wardrobe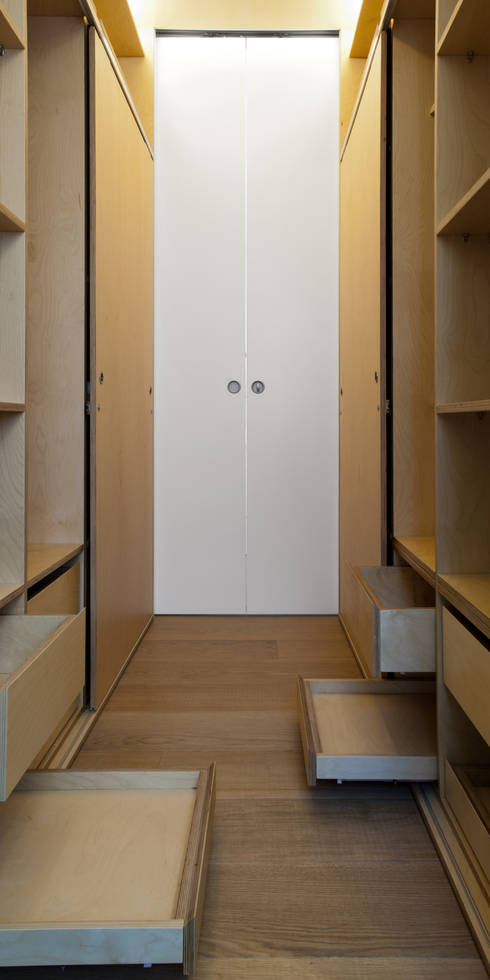 Cabina armadio
Giorgio Pettenò Architetti