Here, we give you a list of habits and things that should not have more time since you do not live with parents and you are no longer a student. What you should have in your home if you are over 30 and live independently?
Titles and prizes that decorate the wall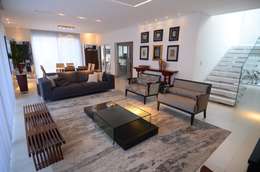 Sala de Estar clássica
Cabral Arquitetura Ltda.
Plastic chairs in your terrace or garden.
A kitchen in a disastrous state
A patio that is never used
It is better to have a small patio, but ready to enjoy
Your home can not look decorated as if you were still a student
Add color, lighting, comfortable furniture and details that will make your home a cozy place
​Incomplete table service? Never!