Met die warm weer hier in Suid-Afrika beweeg al hoe meer van ons na buite, of dit nou vir 'n lekker kuier saam met die vriende is of 'n stil en rustige tydjie op ons eie. Maar soos ons gesé het is die weer warm, wat natuurlik beteken ordentlike koelte vir ons (en ons vriende) – en dis hoekom ons vandag hierdie 10 pergolas bekend stel, aangesien hulle nie net deeglik is vir koelte skep nie, maar ook heerlike styl na jou stoep, tuin en huis bring.
Rustiek, modern, minimalisies, maak nie saak nie – kyk bietjie na hierdie pragtige ontwerpe wat 'n groot verskil aan bykans enige spasie kan maak.
1. Kyk net hoe mooi gaan glas en hout saam – en die netjiese tuintjie is ook nie te versmaai nie.
2. Ons is mal oor die houtdek en "stepping stones" wat saam met hierdie ontwerp gepaard gaan.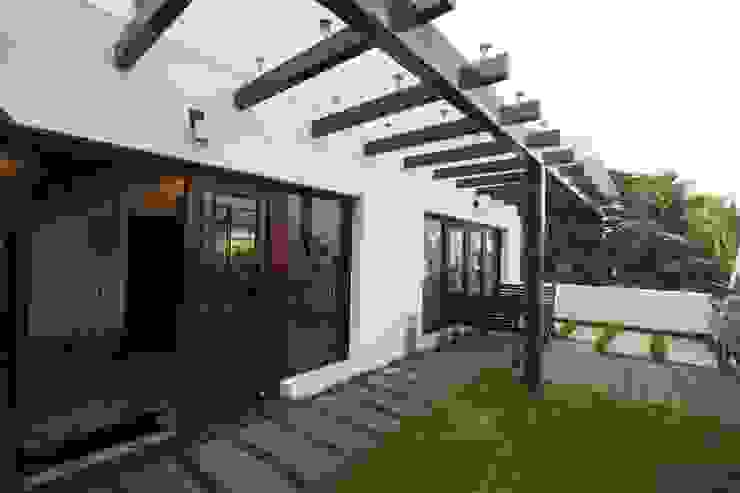 Terrace garden
Ansari Architects
3. Natuurlik kan 'n pergola ook 'n bietjie styl aan jou voorste ingang verskaf.
4. Die moderne- en rustieke style smelt heerlik saam, danksy die metaalpergola en klipmure.
5. Kyk hoe laat wit hierdie moderne pergola 'n sagter voorkoms geniet.
6. Wat was die perfekte element vir hierdie hout een? Daardie treflike voetpaadjie na die voordeur, natuurlik!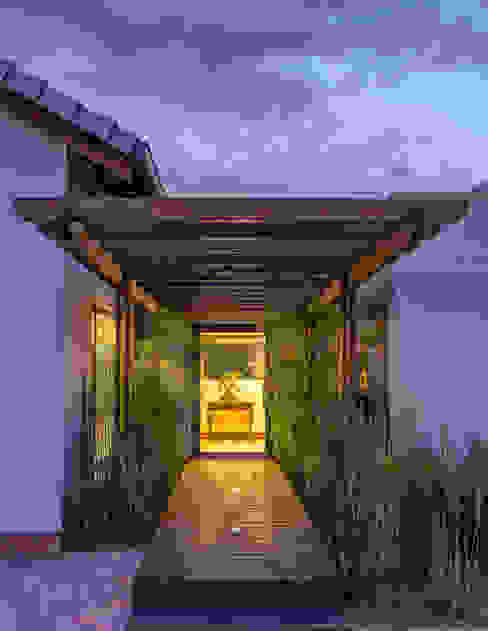 Entrance
OLIVEHILL Architects
7. Al ooit gedink om plante en blomme aan jou pergola se bokant by te voeg? Kyk net hoe inspirerend lyk hierdie ontwerp.
8. Ons is mal oor die Griekse pilare en outydse dakteëls wat 'n historiese voorkoms aan hierdie stoep verskaf.
9. Die rankplante en bamboes gaan heel perfek saam met hierdie "country" ontwerp.
10. Swart, moderne metaal saam met rustieke, spierwit klip? Dis mos nou 'n elegante kombinasie!