Just in time for summer we bring you this fantastic list of 14 terraces styled up in the rustic style. Just imagine lounging on a sofa or sitting at a dining table with some friends and family members on one of these, taking in the scenic view and enjoying the fresh air while sunlight filters through the wicker roof or timber beams – exactly the reason why we chose rustic as the design of choice!
And since rustic designs are quite common here in South Africa (from kitchens and bathrooms to living rooms and entire houses), these patios are so easy to copy for your own little terrace, balcony or courtyard. 
Let's get inspired…
1. Thanks to all those earthy hues, this rustic setting enjoys a rather warm and welcoming look.
2. Of course the rustic style can also look quite elegant depending on your materials and colours.
3. And when the right lighting gets added to a nice, warm wooden surface? Pure magic!
4. What do you get when you mix and match the rustic- and modern styles? A wonderfully eclectic space, as seen here.
5. We just love how wood and rattan manage to merge their exquisite textures in one single setting.
6. That stone façade has character and texture for days!
7. This rural structure is the perfect excuse to mix up some stone and tile surfaces.
9. The added touches of plants and flowers beautifully enhance this patio's natural look.
10. Want your furnishings to flaunt some attitude? Nobody says you can't mingle different-coloured woods.
12. See how even a small corner can be styled up with minimum effort and furnishings?
13. We bet this patio looks out onto a seaside setting.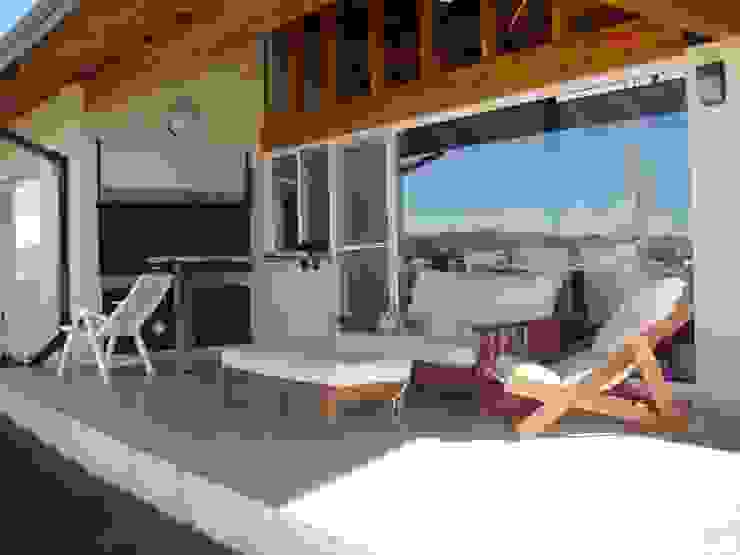 Casa Lago
renziravelo
14. Stone expertly takes case of this floor- and wall design, skilfully contrasting with the caramel hues of the wooden ceiling.
From outside to indoors, let's get stylish with these 7 Irresistible Rustic Kitchens.