Not every house needs to be covered in eye-catching materials and flaunting a multitude of colours. As they say, less is more, which means a clean and subtle look is perfectly acceptable, as long as it's not labelled 'boring' or 'neglected'.
And one way in which you can be sure that nobody will dare call your house 'boring' is by giving your patio a few stylish touches – after all, we all know how practical a pretty patio can be in terms of socialising and relaxing, right?
So, from modern patios to terraces with a Mediterranean style, and with a few inspirational garden designs thrown in for good measure, let's see 10 ways in which your yard/patio/garden can sport a stylish new look in no time!
1. Nothing beats a patterned stone flooring, right?
2. How about this modern wooden deck to ensure a holiday vibe in your very own back yard?
3. It can be rather difficult styling up a corner, but this neat-and-nice garden trimming can do the trick!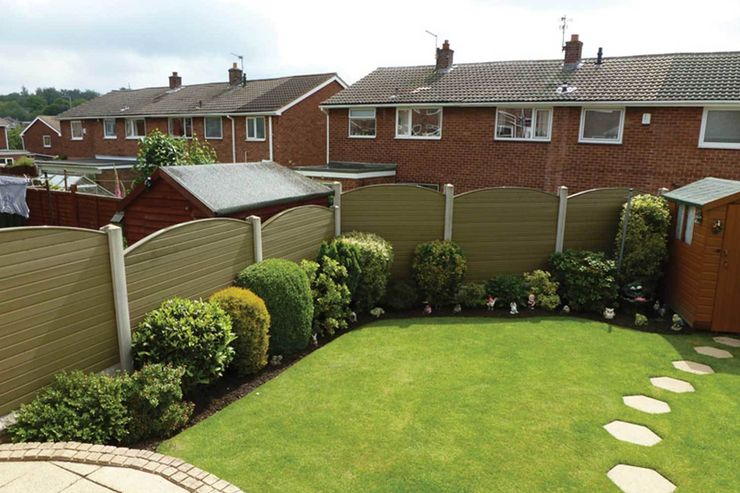 Eco Fencing project
Atkinsons Fencing Ltd
4. Pack a stylish punch with some new furniture and focus on including bright colours and comfy/soft textures.
5. Ever thought of including an awning or pergola for your terrace? A shaded spot to enjoy your garden views can be just the thing it needs.
6. Terracotta tiles + wooden pillars + curved roof shingles + some potted plants = this delightfully rustic back yard.
7. Make it interesting with some pebbles, lighting fixtures and a neat fence (like this trellis design).
8. You can also keep it low key with a simple café-style dining set, a parasol and a few potted pretties. Subtle, yet effective!
9. How about a brick pathway curving across your fresh green lawn?
10. We are in love with this courtyard that flaunts a wooden deck, solitary tree (for emphasis) and ample legroom for furniture and friends!
But that's not all – check out these Ideas to make your patio more modern.