Even though summer is synonymous with outdoor dining and backyard socialising, we South Africans are all too aware of that unexpected drizzle or wind creeping up on us and ruining our fresh feast. Well, these 10 examples of covered patios don't need to be concerned about that!
Let's get some prime inspiration for styles, décor, furnishings and layouts for our own patios back home…
1. Who says just because it's (half) outdoors that it can't be super elegant?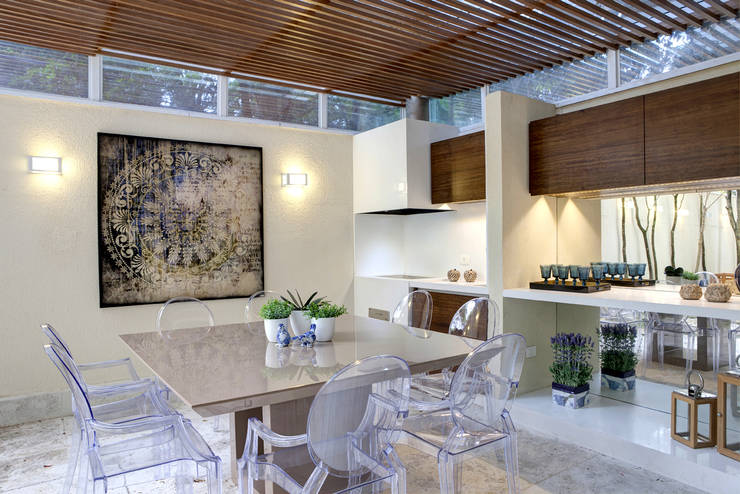 Espaço Gourmet—Ville Bosquée
Aonze Arquitetura
2. We're sure this patio/outdoor kitchen gets lots of action on weekends.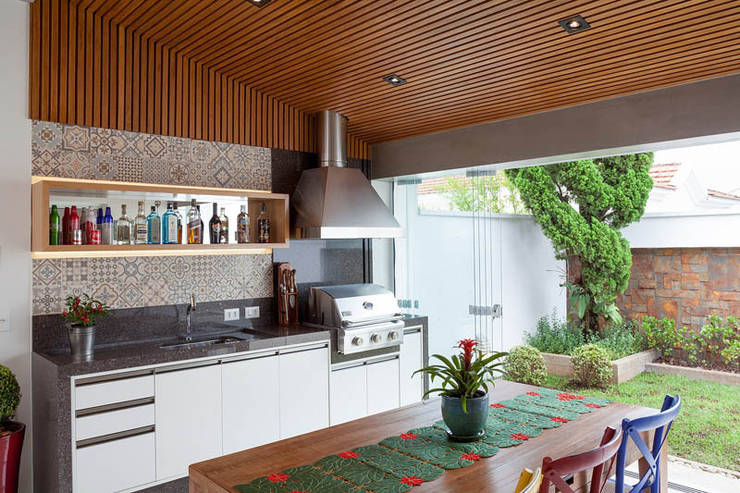 Espaço Gourmet
Moran e Anders Arquitetura
3. A corner hot tub? Now everything's perfect!
4. We love the Mediterranean tiles styling up that braai!
5. This lush patio looks like a five-star yoga retreat.
6. The glass roof ensures a fresh and outdoor feeling while keeping us perfectly safe from a downpour.
7. If there's adequate legroom for an outdoor seating area, then why not?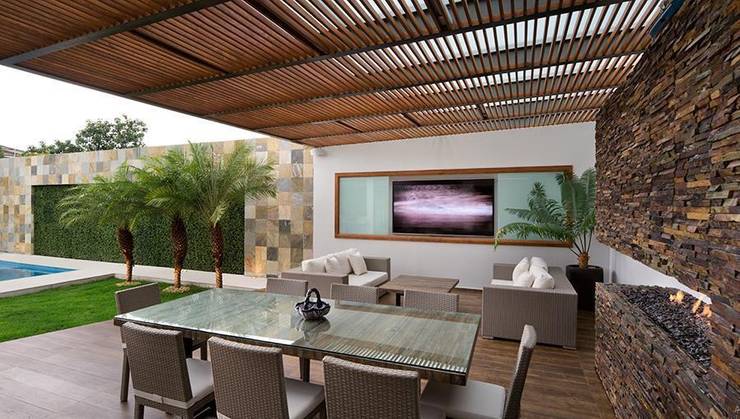 ALBERCA—TÓRTOLAS / MICHEAS ARQUITECTOS
Micheas Arquitectos
8. See what a difference some funky colours can make?
9. The low-glow lighting fixtures ensure a moody, almost romantic atmosphere here.
10. This timber pergola is just ideal for evoking a holiday vibe.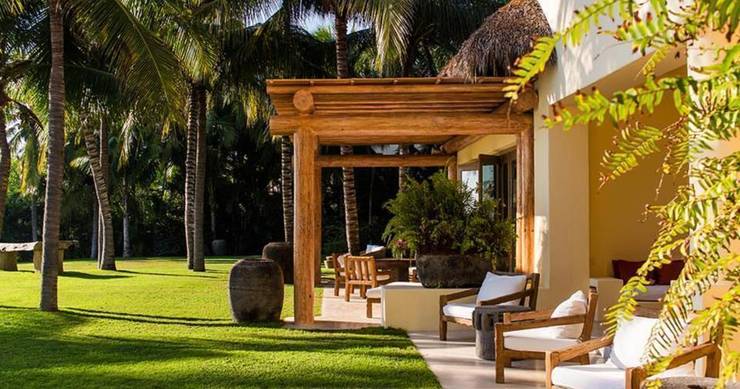 Casa Aramara
BR ARQUITECTOS
Since we're already outside, we might as well take a look at these 14 Beautiful and budget friendly garden designs.