Die konsep van skadu vir areas rondom ons huise (soos tuine of stoepe) is niks nuuts nie, en daarom bestaan daar vele metodes om nie net skaduwee in hierdie spasies aan te bring nie, maar ook styl. 
Van afdakkies en sambrele tot seile en tamaai bome, hang dit maar af van persoonlike smaak (en spasie en begroting) wat elkeen gaan gebruik om sy buitenste kuier- en ontspannings-areas bietjie meer koel en prakties te maak.
En dit bring ons by vandag se stukkie: 7 pergolas wat beslis 'n groot verskil aan enige tuin of stoep gaan maak!
1. Hierdie houtontwerp word beslis meer indrukwekkend met die beligting bygevoeg.
2. Kyk net hoe elegant werk hierdie moderne ontwerp saam met die huis – so asof die twee gemaak is vir mekaar.
3. Danksy moderne en praktiese ontwerpe, kan mens bepaal presies hoeveel skadu en son jy wil toelaat op jou stoep, nes hierdie een vir ons bewys.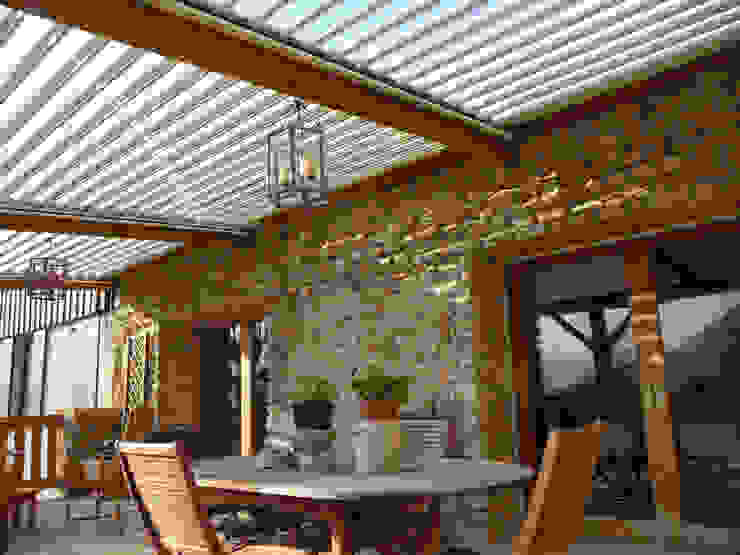 The BIOCLIMATIC Pergola by SOLISYSTEME
SOLISYSTEME
4. 'n Paar seile wat oprol en afhang help om nog meer skadu by te voeg, om nie eers te praat van privaatheid nie.
5. Hoe sal hierdie manjifieke ontwerp (wat perfek kan werk vir enige sosiale geleentheid) pas in jou agtererf?
6. Ons is mal oor hoe hierdie pergola half weggesteek is in die bebosde hoekie van die tuin.
7. Hierdie fantastiese struktuur (wat die hele swembad omring) is beslis op ons wenslysie!