Die keuse van materiale vir jou stoep is nogal belangrik, aangesien die spasie, in teenstelling met die vertrekke binne jou huis, nie heeltemal beskut is teen verskeie elemente soos reën, sonlig en humiditeit nie. En juis om hierdie rede is ons (en baie ander) so mal oor keramiekteëls, en dan praat ons nie eers van die verskillende ontwerpe en kleure waarin hulle beskikbaar is nie, of die feit dat hulle heel maklik is om skoon te hou.
Kom ons beloer so paar voorbeelde van hoe keramiekteëls 'n heel treffende styl kan verleen aan stoepe en tuine…
1. Kyk net watse lekker patrone kom te voorskyn by hierdie voorste ingang danksy die stoepteëls.
2. Keramiek is ook 'n wonderlike keuse vir lae begrotings.
3. Of dit nou binne of buite is, keramiekteëls is ideaal om 'n stylvolle "look" aan jou vloeroppervlak te verleen.
5. Danksy menigte patrone, style, kleure en teksture, kan jy letterlike enige ontwerp geniet met keramiekteëls.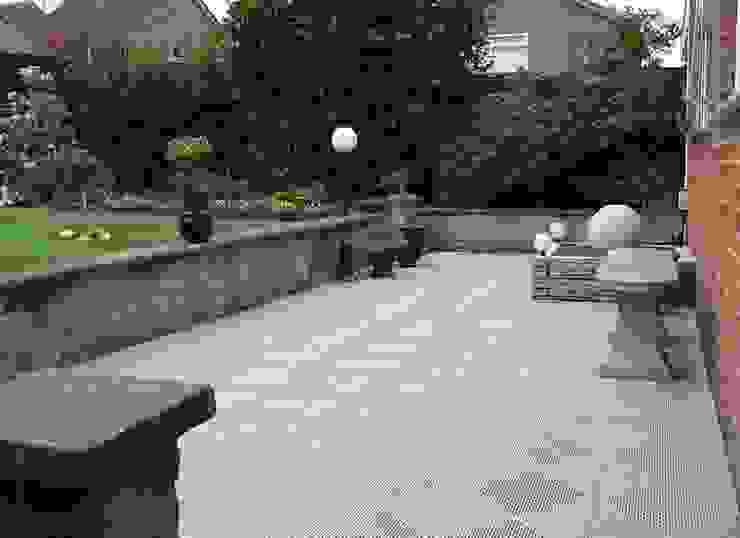 Unique tiles upgrade patio
Ecotile Flooring
6. Sal hierdie teëls met hul Mediterreense ontwerp nie net treffend in jou tuin pas nie?
7. Kyk hoe mooi pas die keramiek in by hierdie rustieke ontwerp van die stoep en pergola.
8. Stem jy saam dat keramiek die perfekte keuse was vir hierdie onderdak kuier area?
9. En dis so maklik om skoon te hou: 'n emmer vol seepwater en 'n mop, en daar gaan jy!
10. 'n Veelsydige materiaal soos keramiek kan perfek inval by enige styl of ontwerp.
11. Wat is jou gevoel oor hierdie keramiekvloer met sy sagte kleure en skoon ontwerp?