Here on homify we are all for relaxation, especially when that space that one wants to relax in comes with comfy seating, beautiful furnishings, eye-catching style and a fabulous view.
So, in the spirit of relaxation (and inspiring designs, of course), let's scope out some of the best-looking terraces and patios here on homify…
1. How welcoming is this cosy little terrace? And it doesn't even take up that much room!

House Morningside
Principia Design
2. That built-in fireplace/braai adds the perfect amount of sizzling charm!
3. This wooden deck with its curvy appeal looks so easy to copy, don't you think?
4. Are we inside or outside? This patio flaunts a most exceptional look that we can't get out of our heads.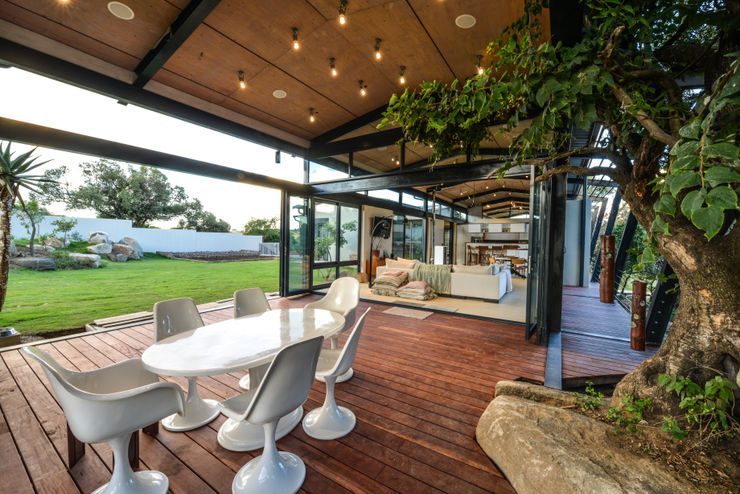 TREE HOUSE
Studious Architects
5. Pure proof that you don't need an abundance of clutter to style up an elegant little seating spot.
6. We're sure that fountain enhances this patio's tranquillity factor most astonishingly!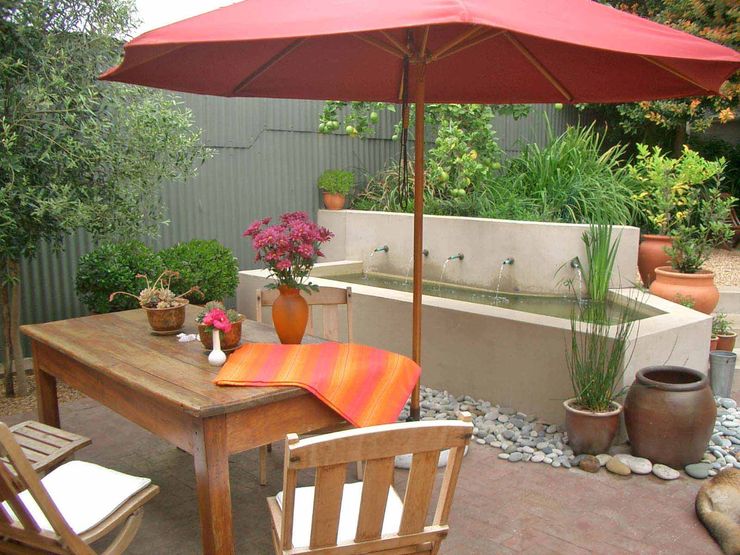 garden terrace
Till Manecke:Architect
7. This little design provides some fascinating ideas on alternating flooring materials.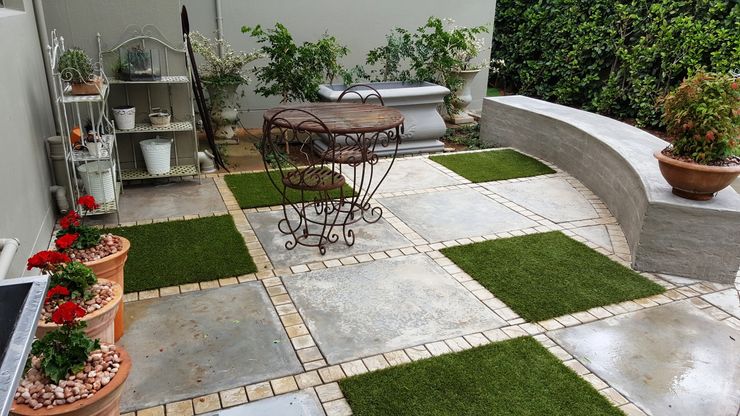 Waterkloof
Gorgeous Gardens
8. Clean, open and a million-rand view – now this is what all patios and terraces should look like!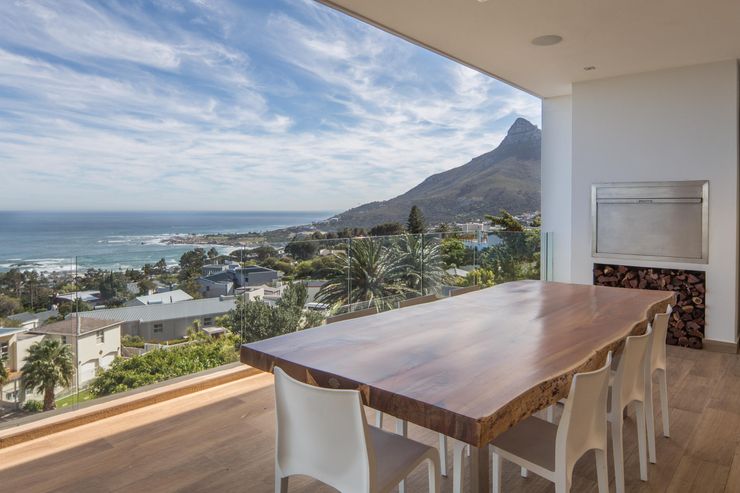 HOUSE I ATLANTIC SEABOARD, CAPE TOWN I MARVIN FARR ARCHITECTS
MARVIN FARR ARCHITECTS
9. This design focuses on clean spaces rather than furniture pieces – and the results are so graceful.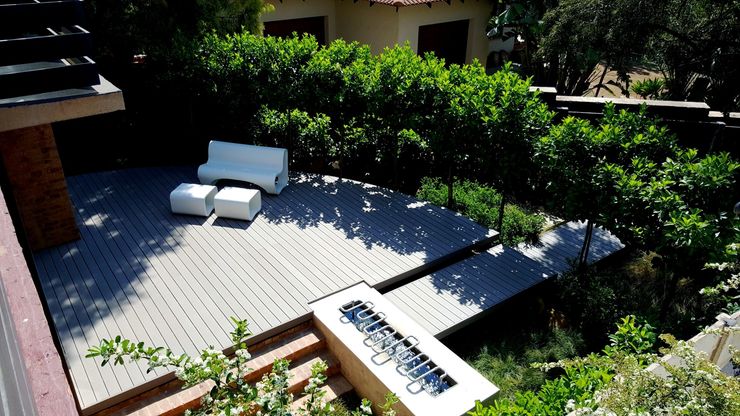 Lynnwood new outdoor space
Gorgeous Gardens
10. We are always up for any space that flaunts a bit of vintage, shabby-chic charm.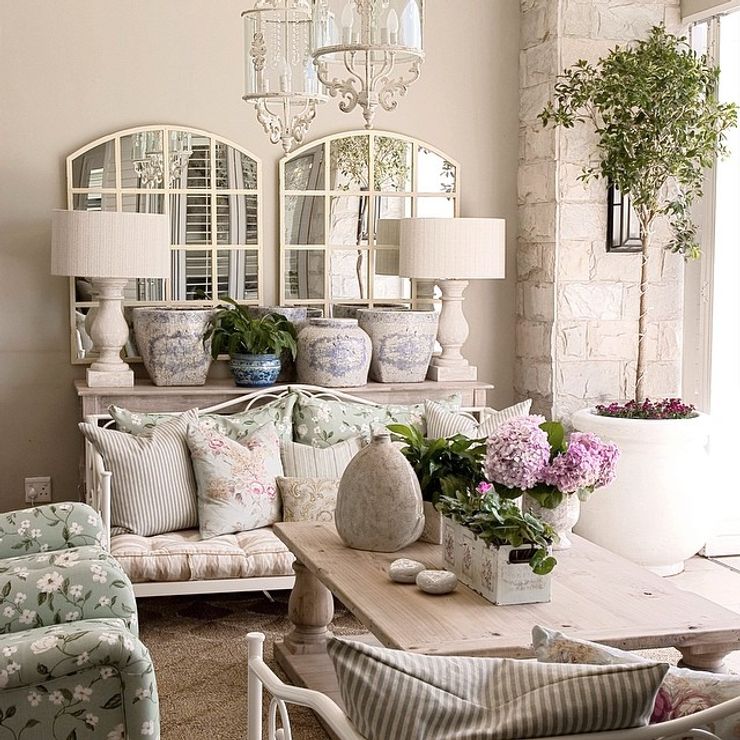 Outdoor living area
Peter Thomas Interiors
11. Who knew a tricky corner could be styled up so splendidly?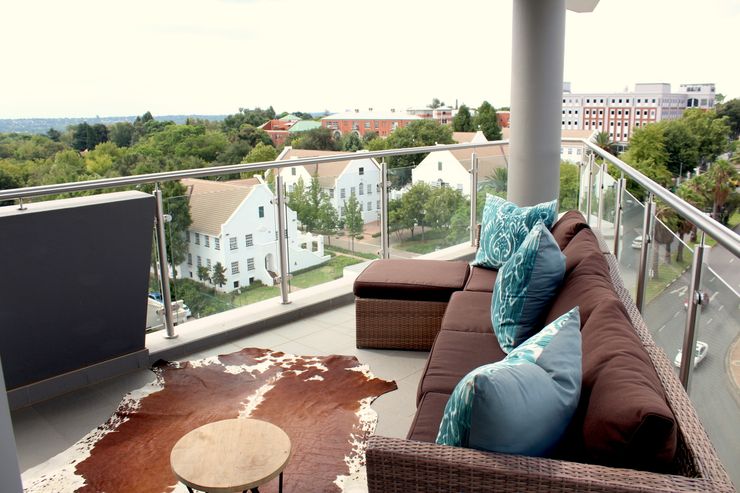 Apex Building—Penthouse
House of Gargoyle
12. If you have the space to include both a dining- and lounging set, then why not?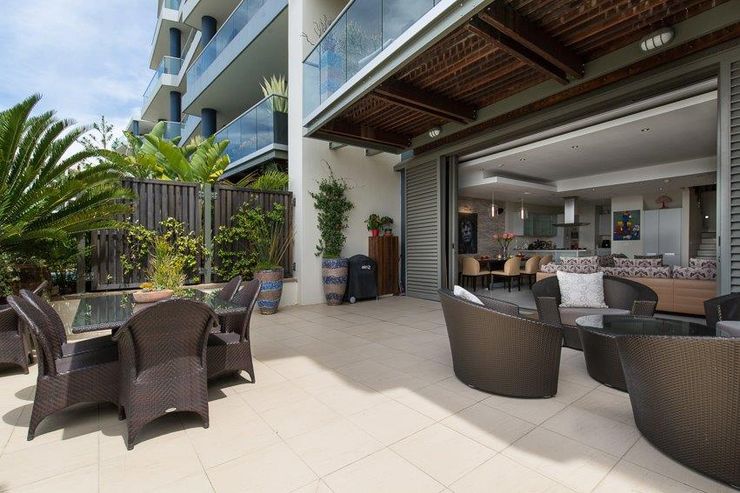 Apartment Robertson—Pembroke
Covet Design