When we think of bedroom designs, one of the first elements that spring to mind is the bed – makes perfect sense, seeing as the bedroom is, after all, the space where we rest and recuperate.
However, due to living spaces becoming smaller and smaller, and designers becoming smarter and smarter (thank goodness), a bed these days doesn't have to be just an ordinary bed intended for mere sleeping…
4. With stunning shelves in its base, this modern beauty offers much more than a comfy snoozing spot.
2. What if we were to add in a closet and TV unit? That's pure design magic!
3. Any child would be lucky to have this double-design bunk bed with built-in wardrobe / toy closet.
5. A gigantic shelf right underneath the bed? Desperate times call for clever measures.
6. Or why don't we just fit an entire wardrobe in right underneath that mattress?
7. A sofa-turned bed is nothing new, which is why this double-duty design will stick around forever.
8. See how multi-functional designs can be child's play?
9. It's a bed. It's a staircase. It's a mezzanine level with seating space. No, it's all of the above!
10. Who said you can't combine a tree house with a bed?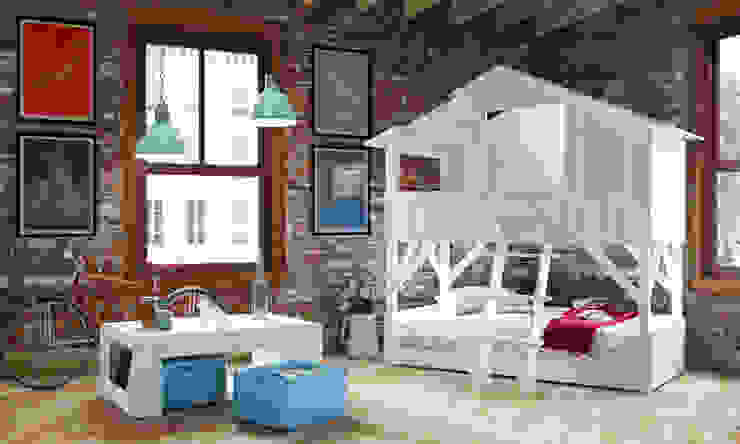 KIDS TREEHOUSE BEDROOM BUNKBED in White
Cuckooland