A bedroom is not just the room where you begin and end each day – it's your safe space, your place of intimacy where you get to be the real you. And that is exactly why you need to put in a little effort when it comes to your bedroom's style and layout. After all, a badly decorated bedroom is sure to put anybody in a bad mood at the start of each day!
Fortunately, these 15 bedroom examples can provide tons of inspiration…
2. We're always game for furniture pieces that are practical, like that little wooden bench in front of the bed.
3. Notice how prominent your chosen tones become when mixed with a neutral colour scheme.
4. Remember the importance of layered lighting – it's practical plus creates a beautiful ambience.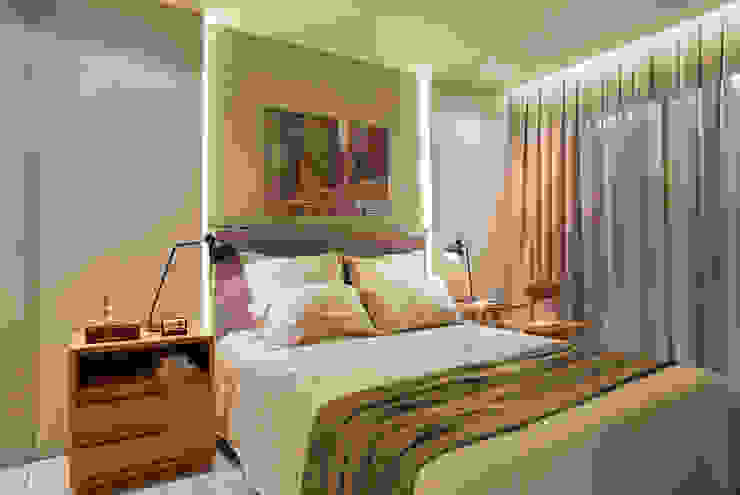 Apartamento decorado Calper
Gisele Taranto Arquitetura
5. See how this gorgeous wall design becomes almost like a second headboard!
6. Never underestimate the power of nature – a flower or plant here and there can make a world of difference.
7. Invest in stylish mirrors to not only double up visual space, but cast lighting around the room.
8. Whoever said a headboard can't be a focal piece has clearly not seen this bedroom!
9. Want some extra plushness? This soft and inviting sofa is definitely a winning touch.
10. Speaking of softness, don't forget about cushions, rugs and window treatment!
11. Faced with a small bedroom? Light colours and natural light are your best defences.
12. A wall-mounted TV in the bedroom is perfect for movie night– and saves on floor space.
13. Storage is important, which is why decent bedside tables need to be present in any bedroom.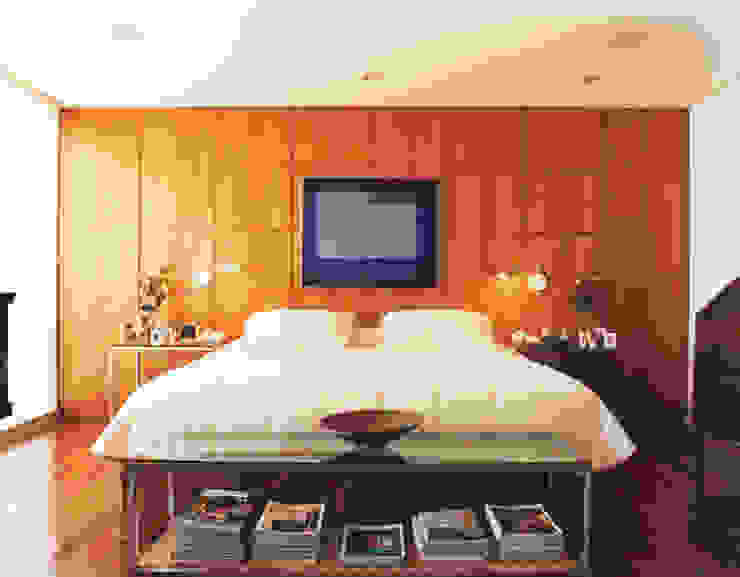 Cobertura Arpoador
Ateliê de Arquitetura
14. This bedroom shares it space with a little study, yet still manages to look welcoming and intimate.
15. Who said wallpaper is outdated? This glamorous example certainly has us inspired!