Ons almal weet dat die kombuis nie net bestem is vir kook en bak nie – met die regte spasie en uitleg, kan 'n kombuis mos net so 'n lekker kuier area wees as, byvoorbeeld, die sitkamer of eetkamer. 
Om seker te maak jou kombuis steek nie af wanneer dit by goeie smaak kom nie, loer bietjie na hierdie 11 voorbeelde wat jou verseker sal inspireer, hetsy dit nou vir beligting, kleure, meubels of toestelle is.
1. Kyk net hoeveel karakter gee daardie mosaïekteëls aan dié kombuis.
2. Vir 'n warmer gevoel, stel ons 'n moderne styl met donker hout voor.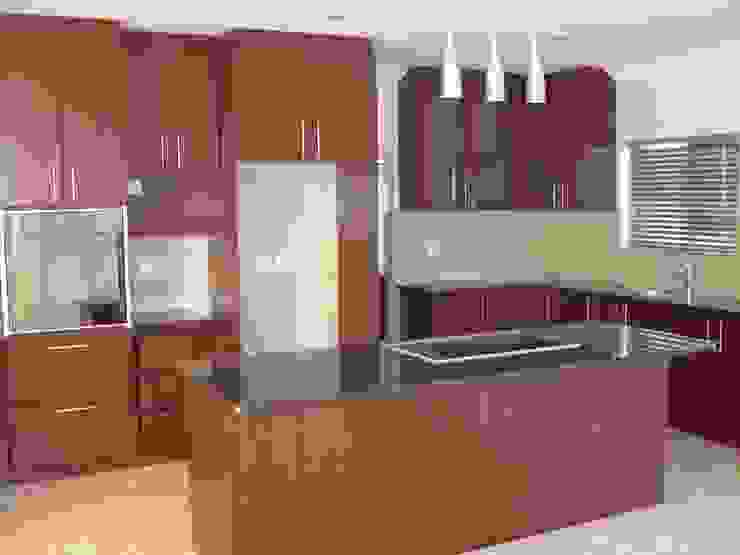 HOUSE SIBIYA
Lifestyle Architecture
3. Moenie vergeet hoe sjiek en verleidelik 'n wit kleurskema kan lyk nie.
4. Daardie lang eiland is perfek vir kosmaak én as 'n informele eetspasie.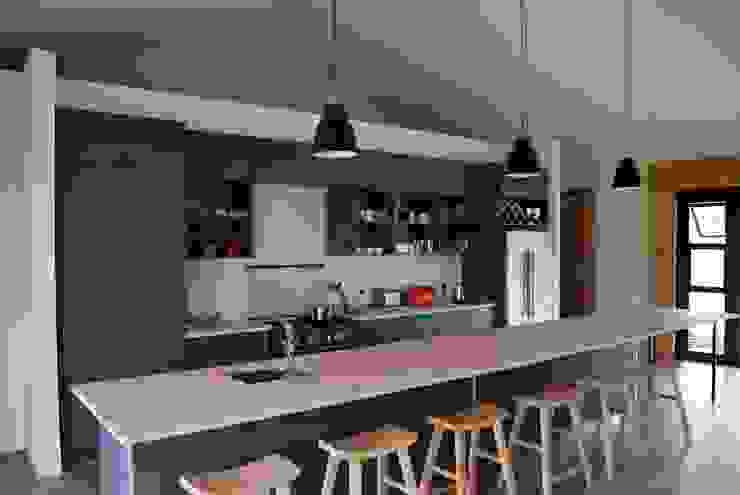 Project : Carrick
Capital Kitchens cc
5. Muurpapier en oulike beligting kan selfs die kleinste kombuis in ietsie fantasties omskep.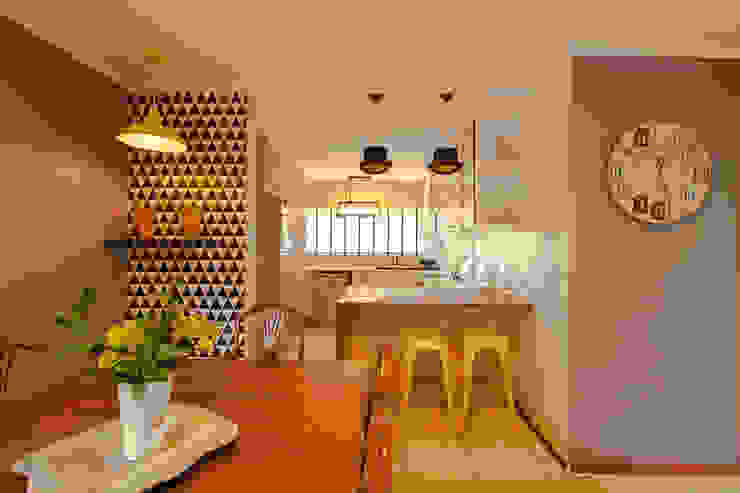 House B—House Design
Redesign Interiors
6. Rakke is noodsaaklik om te keer dat jou kombuis deurmekaar en beknop lyk.
7. En moet natuurlik ook nie vergeet om briljante beligting by te voeg nie.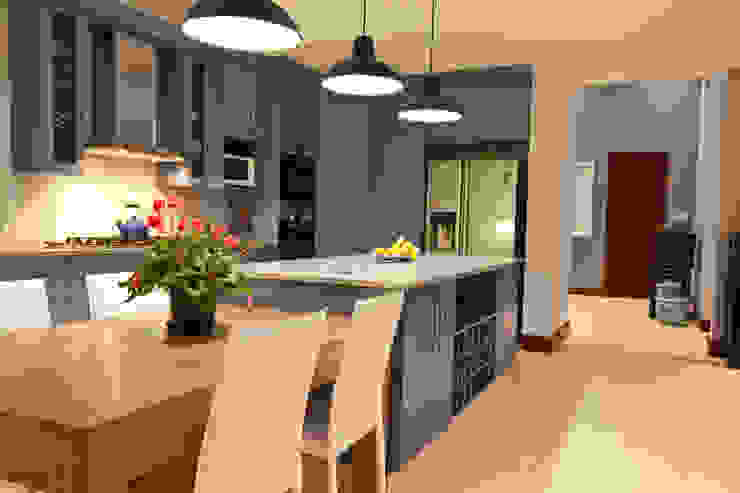 RESIDENCE 1111
AOJ | Architecture & Interiors
8. Ons is mal oor hoe hierdie vlykvrye staal afwerkings met die houtkaste kontrasteer.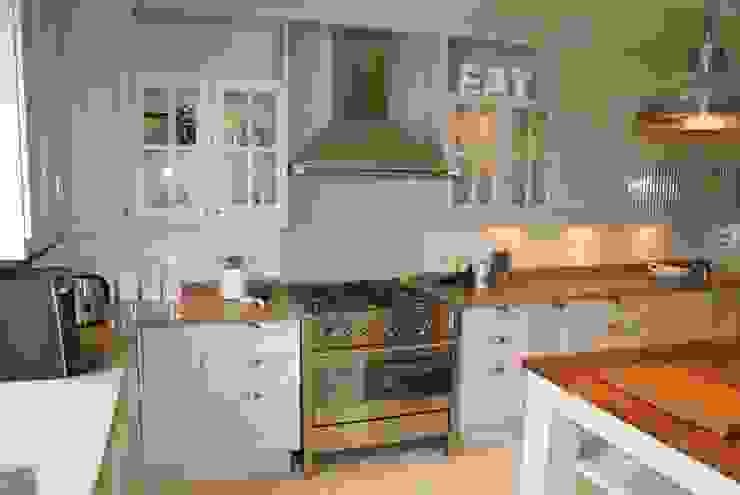 Kitchens
Life Design
9. Kyk hoe mooi staan die blou kleure en baksteenmuur uit danksy dié kombuis se neutrale kleurskema.
10. Onthou: daar is 'n verskil tussen outyds en "vintage".

Kitchen
JSD Interiors
11. Maak seker jou kombuis is gemaklik vir familie en vriende – dit ís mos een van die lekkerste kuierplekke in die huis.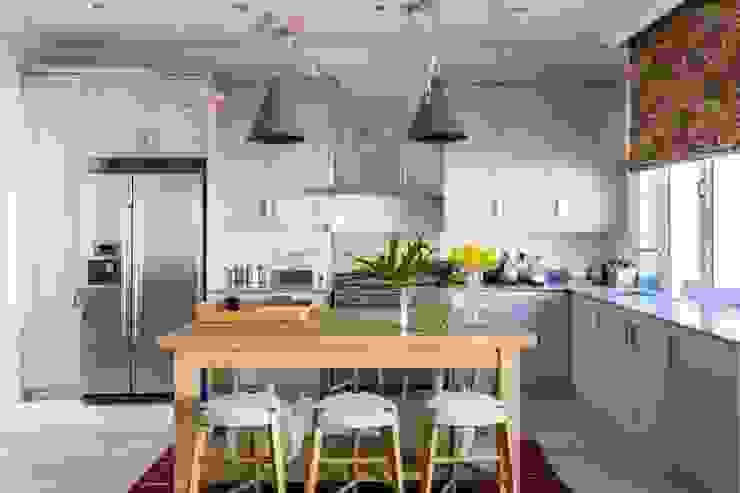 House Paterson Road
The Painted Door Design Company
Maar hier's nog inspirasie: 8 vars en eenvoudige kombuis idees net vir jou!