Living in a cluttered home is no joke. And although there exists many ways of adding new space (either for storage or living), a lot of them involves builders and big budgets.
That's why we sought out a few extra-space ideas that might exist right under your nose (or above your head) that you forgot were there…
1. Your attic or ceiling space – how cute is this little cupboard/stepladder?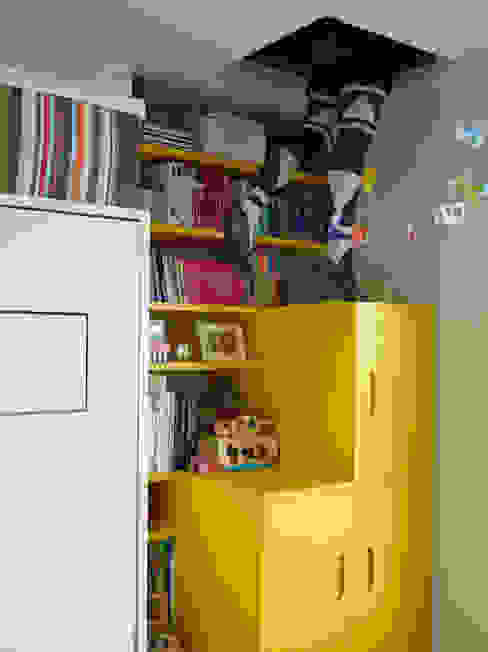 Nursery Storage
Collective Works
2. Got high ceilings? Think there's enough room to add a loft?
3. What's currently underneath your staircase?
4. Ever considered using a wall niche for, say, a kitchen sink?
5. This built platform ensured lots of extra (underfloor)space for this bedroom!
6. A smidgen of cabinet space was all that was needed for this wine rack – genius!
7. Look how clever these overhead storage bins frame the entryway.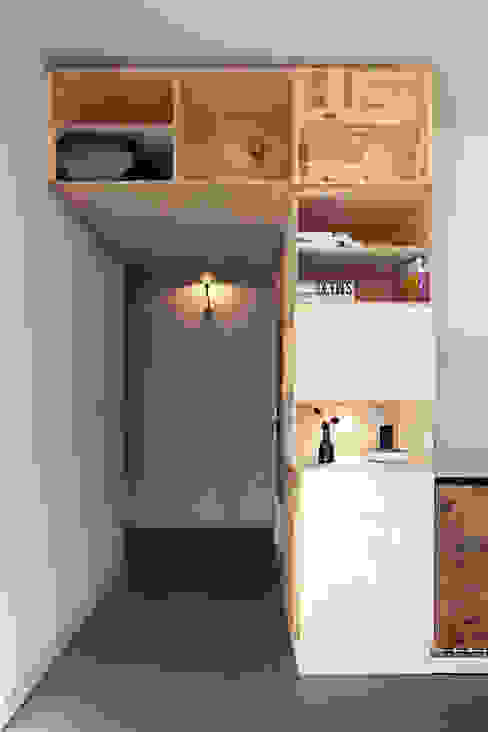 Storage
paola bagna
8. Empty corners do not belong in a kitchen. How about adding in an extra storage cabinet?
9. Who needs a headboard when you can add some floating shelves above your bed?
10. Who knew an attic corner could be turned into a dressing room?
12. We're sure your garage has some wall (or floor) space that can help out with storage?

An Extraordinary Garage Makever with wall cabinets and bike storage
Garageflex