Gardening is fun, easy and a great way to enjoy the weekend outdoors. 
Not many people realise that garden design is just as important as interior décor – after all, a beautiful garden can go a long way in not only adding interest to your yard and boosting curb appeal, but also putting your neighbour's garden to shame! 
And the fun really starts once you begin thinking of hosting a little get-together outside, with that perfect garden of yours playing the role of the ideal venue. 
Let's take a look at 12 ideas which you can use to freshen up your garden space.
2. A freestanding pergola can turn a tiny patio into a gorgeous outdoor room.
3. Crushed brick or gravel is a low-maintenance (and cheaper) paving option for your outdoor space.
4. Opt for artificial grass / turf to ensure an evergreen yard—perfect for saving water!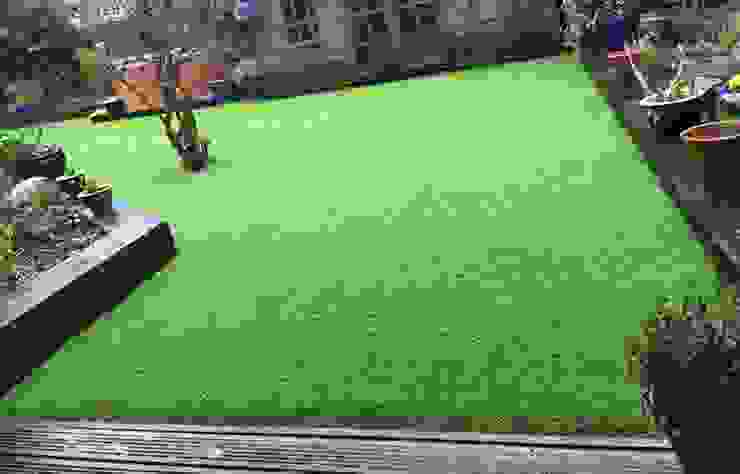 After
Unreal Lawns
5. Adding pots is a great way to bring in colour and versatility.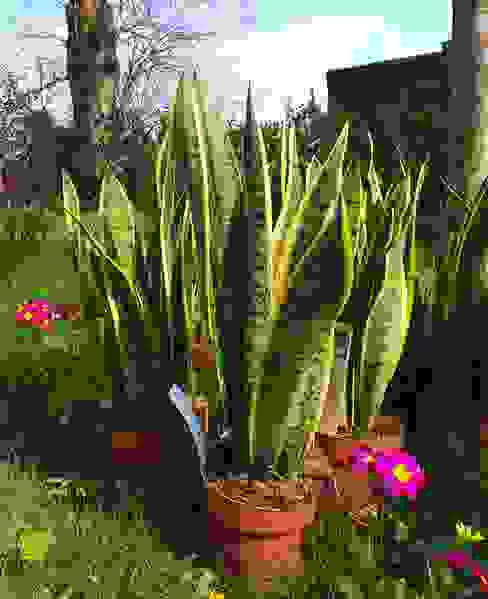 Sansevieria laurentii is a charming house plant that adds architectural elegance to a room.
Perfect Plants Ltd
6. Go with a diverse range of plants that bloom at different times so ornamental leaves will be visible all season long.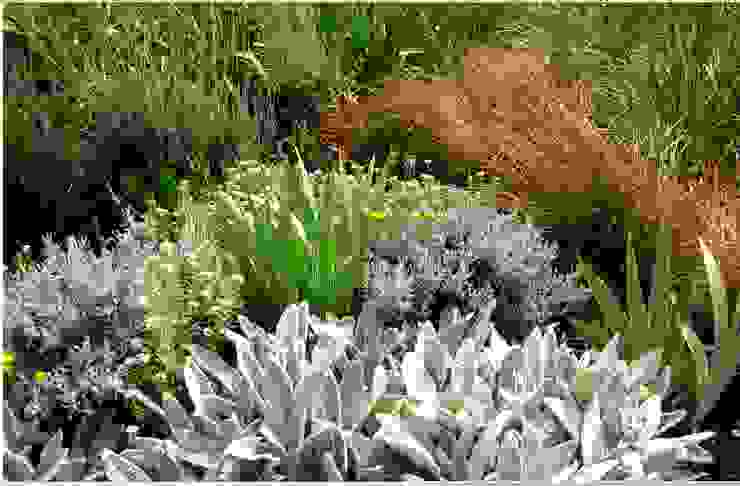 Prairie Style Front Garden
Young Landscape Design Studio
7. Garden lights are not only pretty, they also keep your garden safe after hours.
8. Plant lavender for a burst of colour and some relaxing aroma – it also repels fleas, flies and mosquitoes.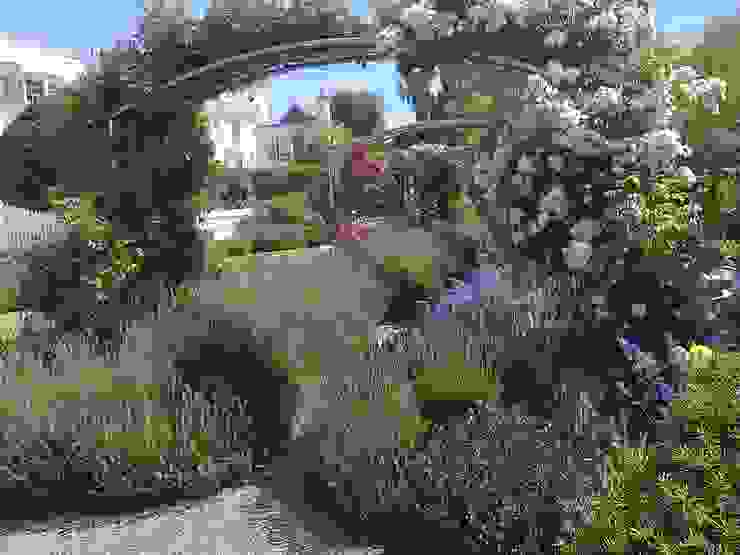 Lavender and roses
Roger Webster Garden Design
9. Create a picture-perfect walkway with some decorative stones or coloured tiles.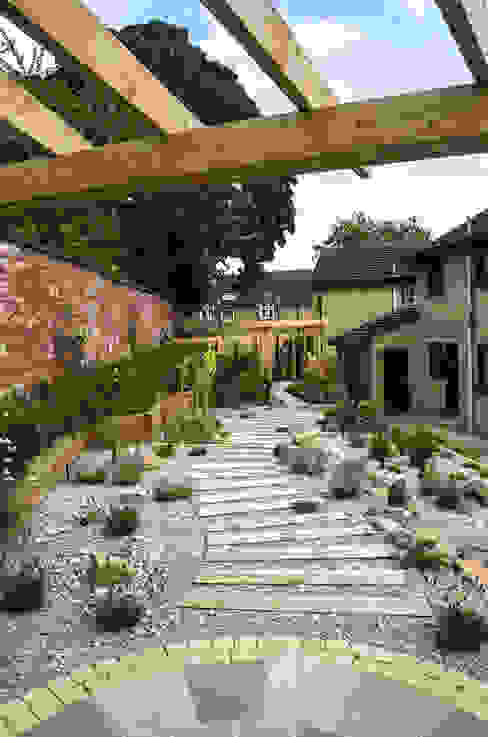 Modern Garden with a rustic twist
Yorkshire Gardens
10. A green wall is the perfect option if you're running out of ground space in your garden.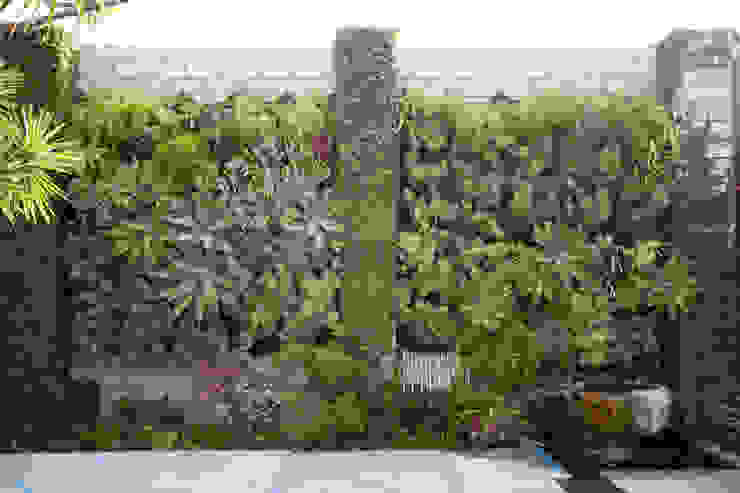 SmogShoppe
Woolly Pocket
11. Grow your own vegetables to improve your health and make your garden more unique than your neighbour's.

Somerset Farmhouse—Vegetable garden—View 2
Laurence Maunder Garden Design & Consultancy
12. Add a pond – it'll add character to your garden, plus lure in some wildlife.