Ons almal weet hoe belangrik 'n eerste indruk is, maar homify is nie regtig die plek om advies te gee oor hoe om hand te skud of mooi te glimlag nie. Nee, ons fokus eerder op jou huis se buitekant en hoe jou voordeur, stoep, tuin en ander elemente 'n goeie indruk gaan skep wanneer vriende, familie, kollegas ens. kom aanklop. 
So, kom ons kyk na 14 pragtige voorbeelde van huise se ingange wat weet hoe om te beïndruk.
1. Hierdie huis se "wow" elemente is definitief daardie fantastiese beligting, asook die helder rooi kleur wat die ingang nog meer optower.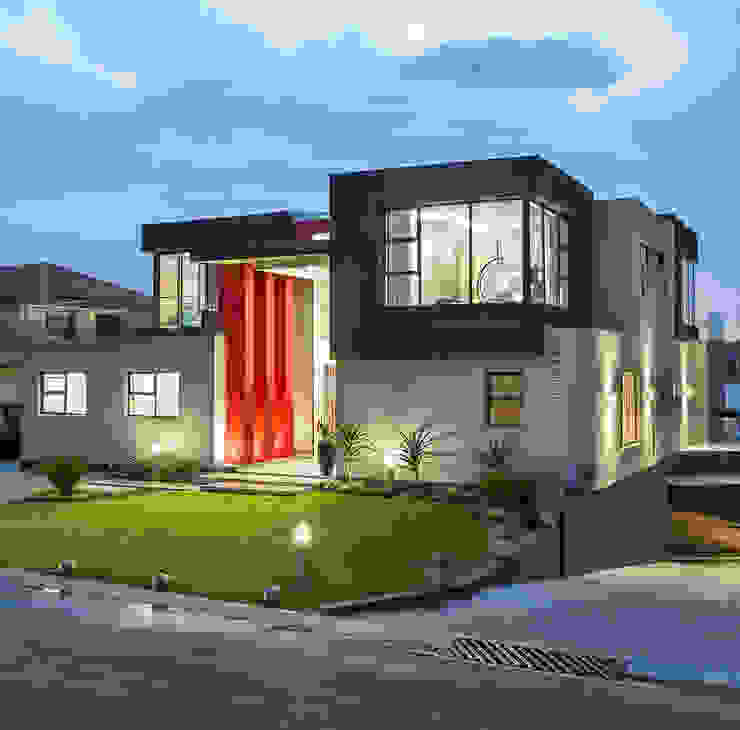 Ultra modern
FRANCOIS MARAIS ARCHITECTS
2. Tekstuur is belangrik – kyk net na hierdie huis se hout, klip, glas ens. wat soveel style besorg.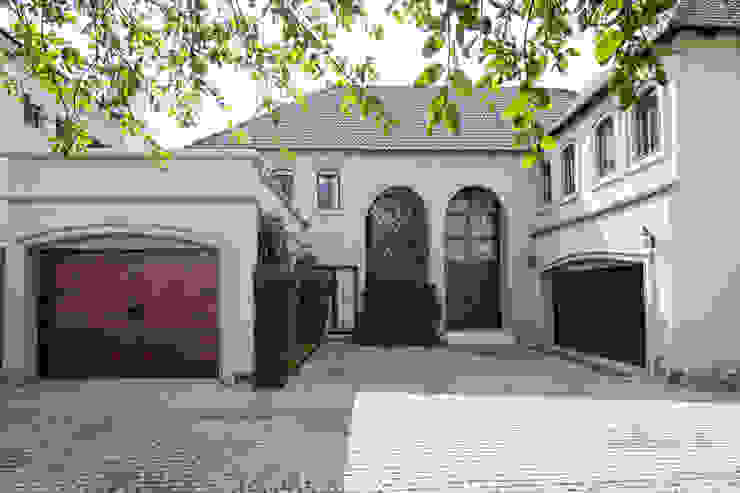 Front of home
Tru Interiors
3. Gepraat van klip, kyk net hoe tower dit hierdie huis se voorkant op!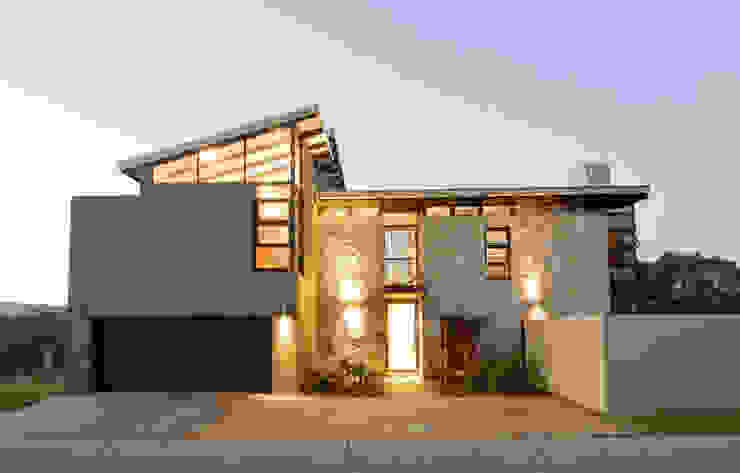 AT WATER'S EDGE
Spiro Couyadis Architects
4. Moenie van 'n voetpaadjie wat na jou voordeur lei vergeet nie – of in hierdie huis se geval, groot beton panele wat pragtig uitstaan.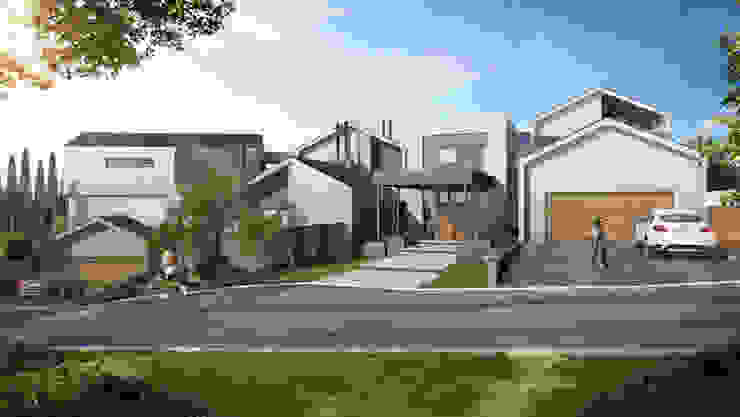 House Ntsele
Urban Habitat Architects
5. Groot glas vensters en –deure prikkel ons belangstelling in hierdie huis se binne spasies.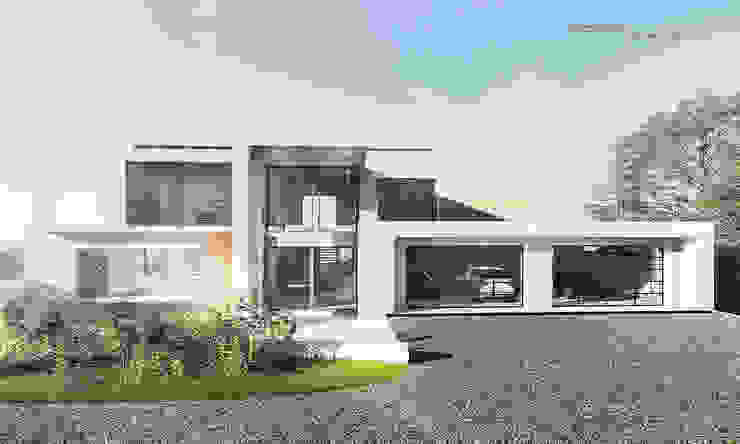 Street View
Gottsmann Architects
6. Nog 'n uitmuntende voorbeeld van hoe steen en glass (en helder beligting) 'n goeie indruk skep.
7. Hierdie skepping se pragtige afdakkie en tuin ontwerp trek definitief aandag op 'n goeie manier!
8. Jy hoef nie bos te gaan met kleure en teksture nie – kyk hoe eenvoudig maar stylvol lyk hierdie skepping se voorste ingang.
9. Wat staan die meeste hierso uit? Is dit die parkeer area se gras/klip ontwerp? Die tamaai voordeur van hout? Of die ligte room kleure van die beton?
10. Wie het gesê teëltjies kan net in die badkamer gebruik word?
11. Gepraat van teëls, kyk hoe oulik lyk hierdie Kaapse huis se ingang met fraai patrone.
12. Hierdie huis gaan lekker groot met daardie houttrappe wat na die voordeur lei. En daardie briljante ligte is ekstra stylvol.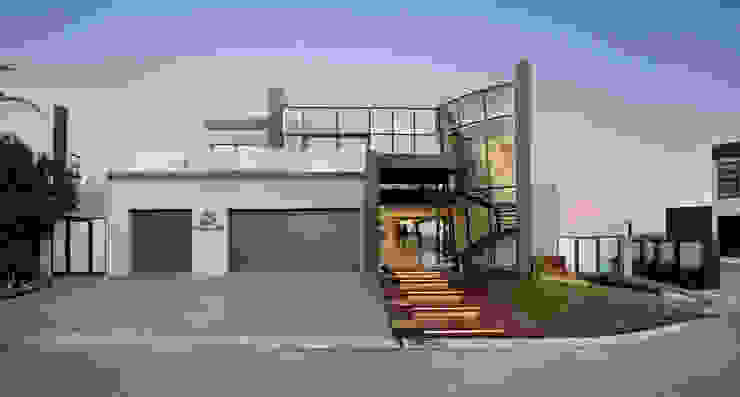 ULTRA MODERN RESIDENCE
FRANCOIS MARAIS ARCHITECTS
13. Is daar enigiets beter as 'n dubbelverdieping met tamaai groot glas panele?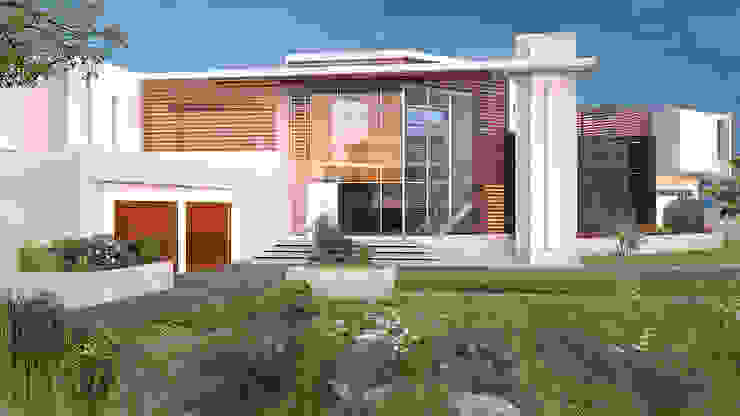 House Ali
STENA ARCHITECTS
14. Moenie vergeet dat 'n mooi tuin ook jou ingang kan optower nie.