Ons is nogal heel in ons skik met die 8 slaapkamers wat nuut en vars hier op homify is, en ons wil dit met jou deel! So, sit gemaklik terug en maak gereed om geïnspireer te word deur kleure, teksture, patrone, kussings, kopstukke, ligte, matte en nog 'n klomp ander bykomstighede wat hierdie 8 Suid-Afrikaanse slaapkamers uiters stylvol maak!
1. "Sag" is definitief die kernwoord met hierdie skepping, met als van gordyn en stoel tot mat en kussing wat 'n sagte droom van neutrale kleure voortbring.

Grey-scale Luxury
Carne Interiors
2. Ons is mal oor die simmetriese ontwerp van hierdie moderne slaapkamer, en veral daardie helder warm kleure wat uitspring!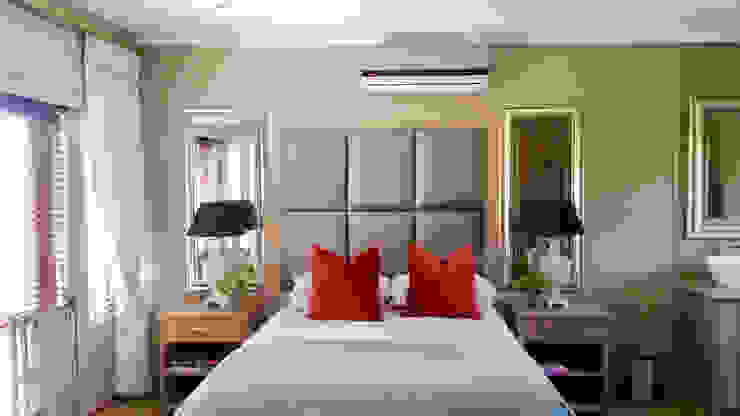 Classic Bedroom Interior
Carne Interiors
3. As jy ooit twyfel of natuurlike lig nodig is, kyk net bietjie hoe dit hierdie slaapkamer opkikker deur rond te spring van neutrale kleur tot glinsterende voorwerp.
4. Kyk net hoe pragtig gaan daardie gestoffeerde bank met stylvolle patrone saam met die moderne bed – 'n perfekte eklektiese tema wat glad nie oorboord gaan nie.
5. Hierdie slaapkamer se ligte houtvloere dra klaar by tot die vertrek se tekstuur en patrone, wat beteken die meubels en dekor kan 'n heel subtiele styl geniet (behalwe vir daardie klein kussings wat 'n lieflike blokkie patroon bysit).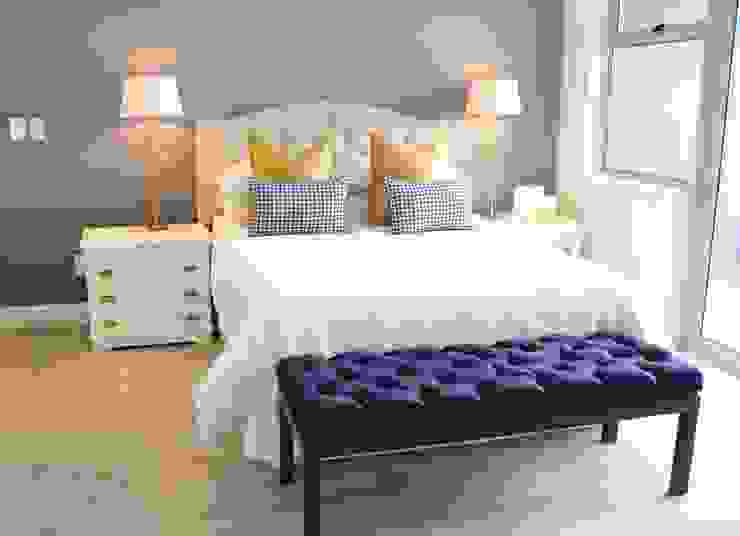 Apex Building—Penthouse
House of Gargoyle
6. Jy hoef nie bos te gaan met skulpe en seeperdjies nie – seegroene en –bloue kan perfek werk om 'n kus-styl te skep, en dit gaan perfek saam met wit of donker meubels.
7. Vir 'n kleiner vertrek stel ons ietsie soos hierdie voor, wat van min meubels en dekor gebruik maak. Maak net seker om 'n oulike kleur hier en daar in te bring sodat die resultaat darem nie vervelig is nie.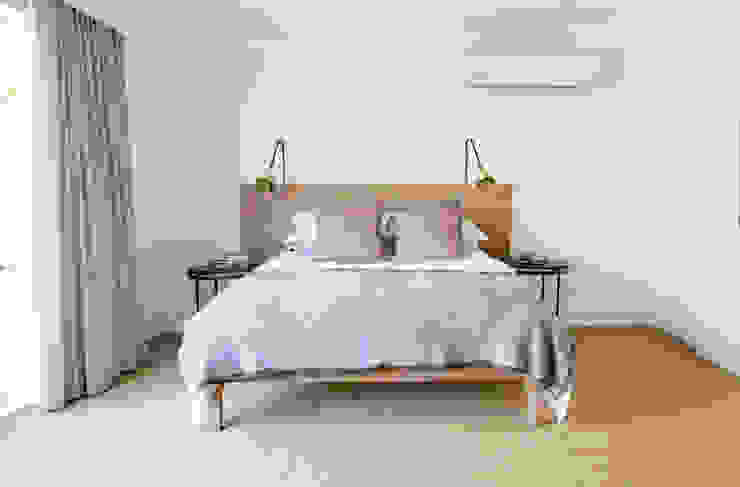 House Oranjezicht
ATTIK Design
8. Die wonderlike ding van monochroom is dat dit die perfekte agtergrond skep vir addisionele kleure, soos hierdie helder groen.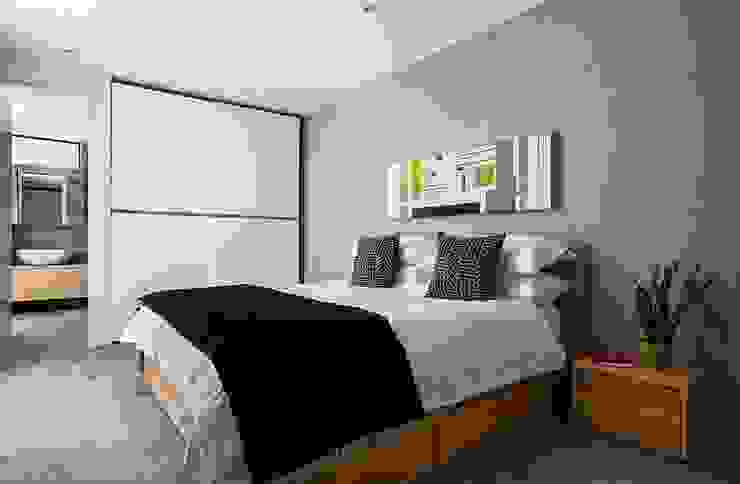 Exner Penthouse
2MD Exclusive Italian Design