Moderne argitektuur bied gereeld nuwe en meer innoverende maniere hoe om volhoubare ontwikkelings en ekovriendelike huise te skep. Een van talle nuwe ontwikkelings is skeepsvraghouer huise, skeppings wat ontwerp word deur ou skeepvraghouers te gebruik.
En al kan hierdie soort boustyl nogal rof en onbeskof klink, is die eindresultate eintlik heel stylvol, om nie eers te praat van hoeveel geld dit mens kan bespaar nie. 
Om dit te bewys, het ons 13 pragtige foto's versamel wat op een of ander manier gebruik maak van "houerhuisies" of hul tipe styl. Kyk gerus!
1. Vensters, glasdeure en stoepe bied soveel styl en funksionalitiet aan hierdie ou "skeeps skepping".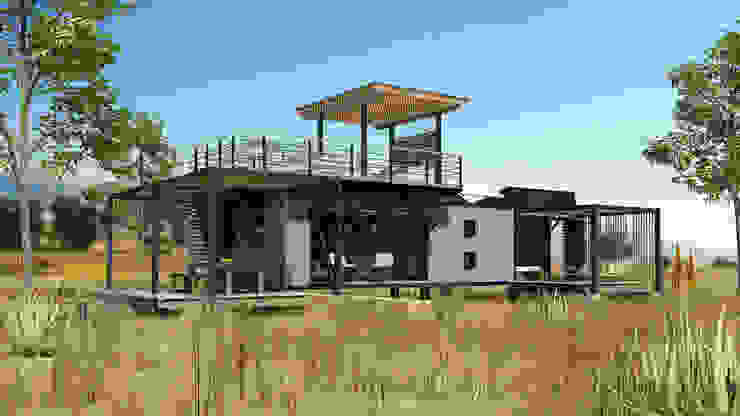 Pop Up retreat—Shipping Container living
Edge Design Studio Architects
2. Skeepsvraghouers kan heeltemal verander word om jou unieke smaak en styl te beklemtoon.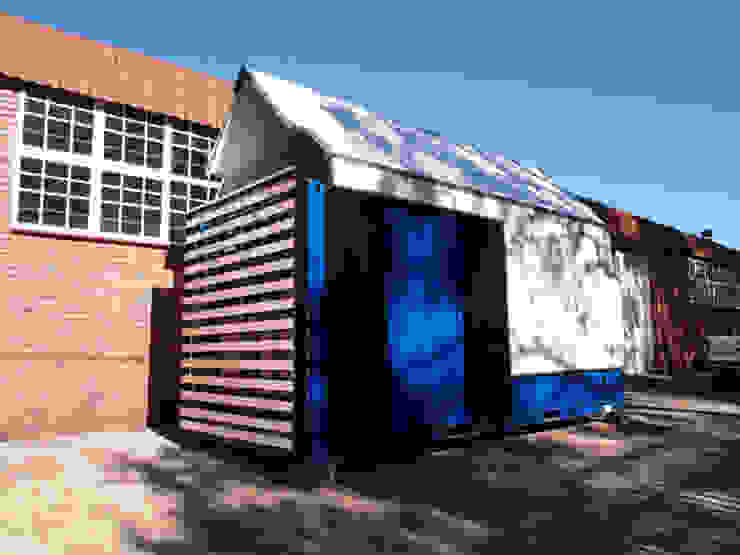 Exterior
A4AC Architects
3. In plaas van 'n huis, het hierdie skeepsvragte 'n moderne kantoor opgetower (saam met bakstene, glas en metaal, natuurlik).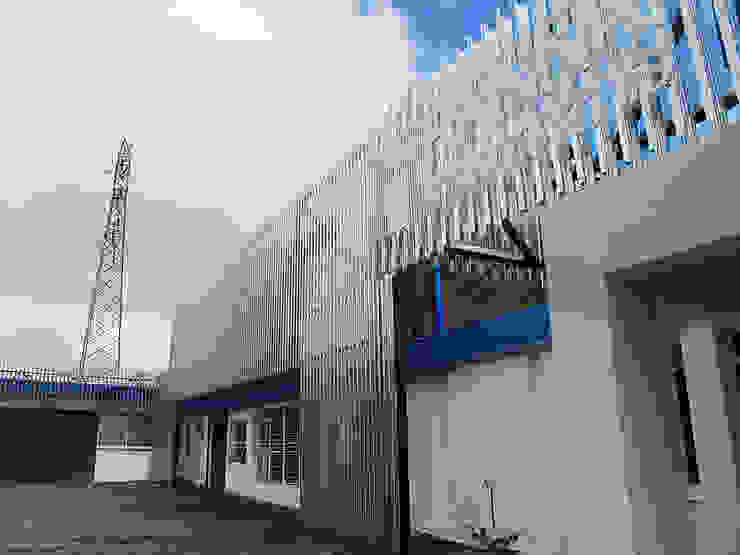 Facade
A4AC Architects
4. Super sjiek en super sexy – wie sou kon dink 'n ou skeepsvraghouer kan so uniek en modern lyk?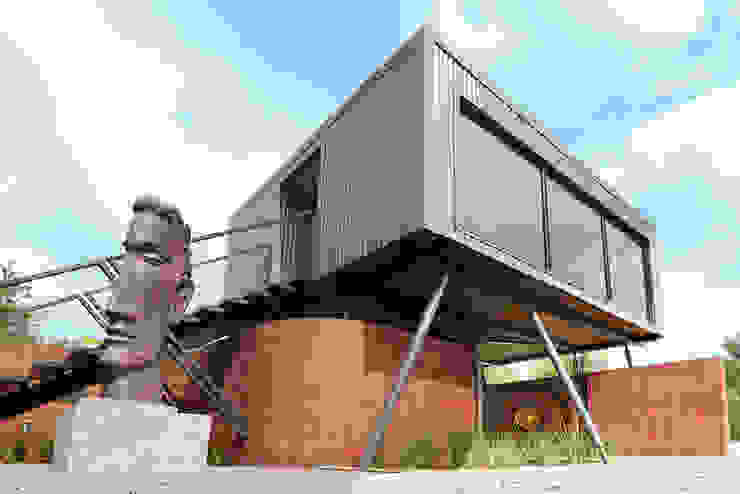 Gallery on Leviseur
Sergio Nunes Architects
5. Kyk net hoe pragtig lyk daardie tamaai metaal strukture wat mens so duidelik aan skeepvraghouers laat dink.

House in Kloof Road
Nico Van Der Meulen Architects
6. Daardie groot houers kan heel gerieflik aan 'n bestaande huis gevoeg word om meer spasie te geniet.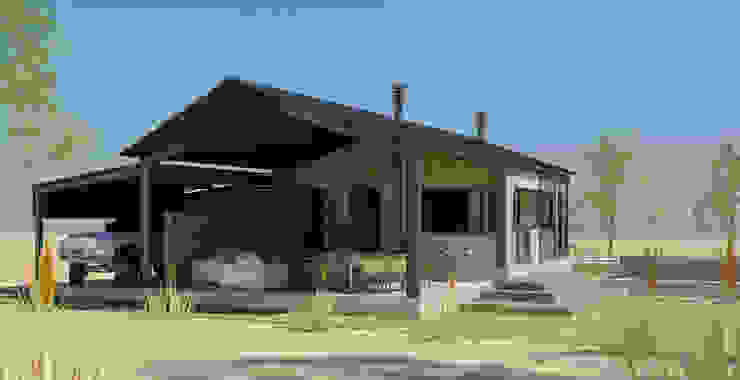 Steel Framed Home
Edge Design Studio Architects
7. "Houerhuise" maak gebruik van die gewilde industriële styl, wat net so maklik gedoen kan word met baksteen mure, koperpype en sementvloere.
8. Skeepsvraghouer style kan heel maklik nagemaak word tuis, soos met dié metaal-en-hout tuin pergola.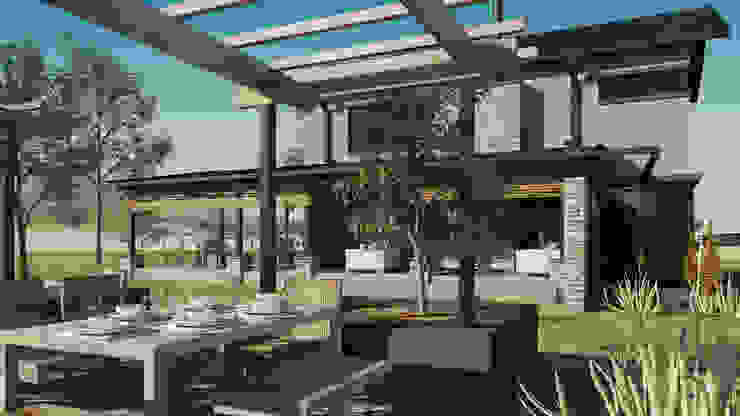 Holiday home for weekend rentals
Edge Design Studio Architects
11. Of wat van 'n houthuis-styl om jou houerhuis meer elegansie te gee?
12. Met die buitenste oppervlak bedek met hout en spieëls, geniet dié houerhuis 'n heel unieke styl.
13. Kyk hoe kan 'n mengsel van materiale (en vlakke) 'n ou skeepsvraghouer optower in iets heel besonders en modern.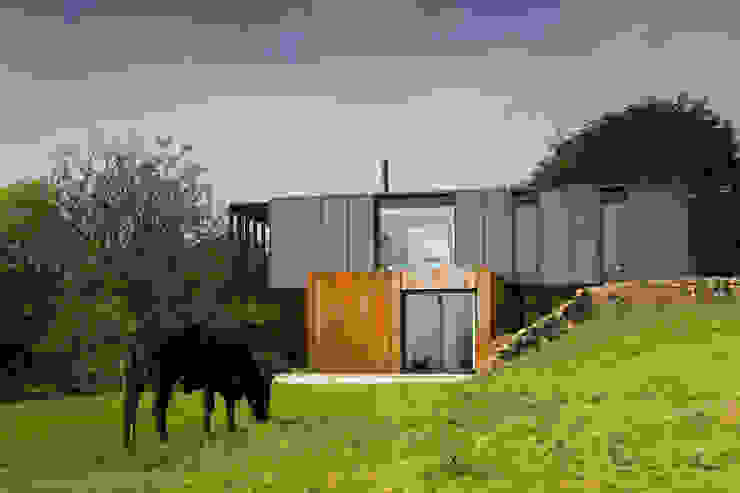 Grillagh Water
Patrick Bradley Architects
Kyk 'n bietjie na Die Kaapse skeepsvrag huisie vir meer inligting.