In most cases when talking about gardens, people tend to focus on the spaces right next to the house, or the very middle of the garden. We're no fools, which means we are fully aware of the lush potential a garden's bottom (or edges) can flaunt. 
But where other people might consider putting in a compost heap or perhaps a withered old shed, we dream of something more stylish and eye-catching – perhaps even functional. After all, the edge/bottom is still part of your garden, so why would you not want to put it to good use? 
Have a look at our list of suggestions to immediately boost the beauty of the bottom of your garden, with or without the help of a professional.
1. How about adding in a granny flat to ensure your overnight guests have some space and privacy?
2. Of course a fully self-contained party annex could work equally well (if not better).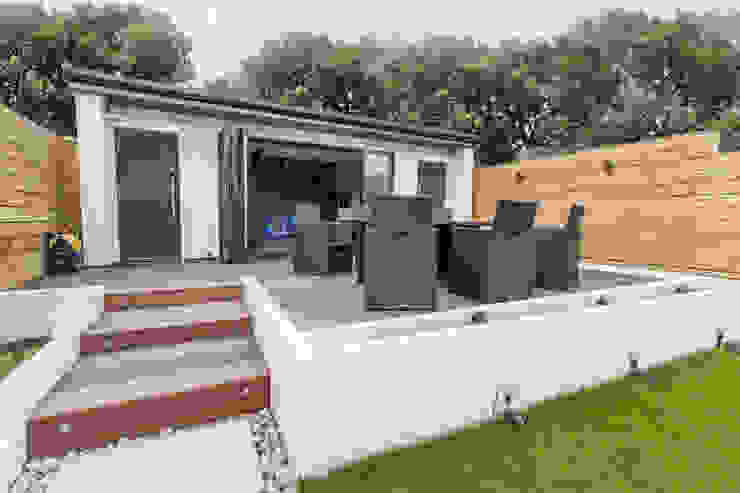 The shed
GK Architects Ltd
3. Show your plants some love and let them flourish in their very own greenhouse.
4. A special little secret retreat? How romantic!
5. Not everyone can have a pool, but adding in a cabana (even just a small one) can certainly up the fun factor.
6. This seating space and modern firepit will heat up even the chilliest of winter evenings.
7. Building your braai spot at the foot of the garden ensures no unpleasant smoke or smells waft into your house.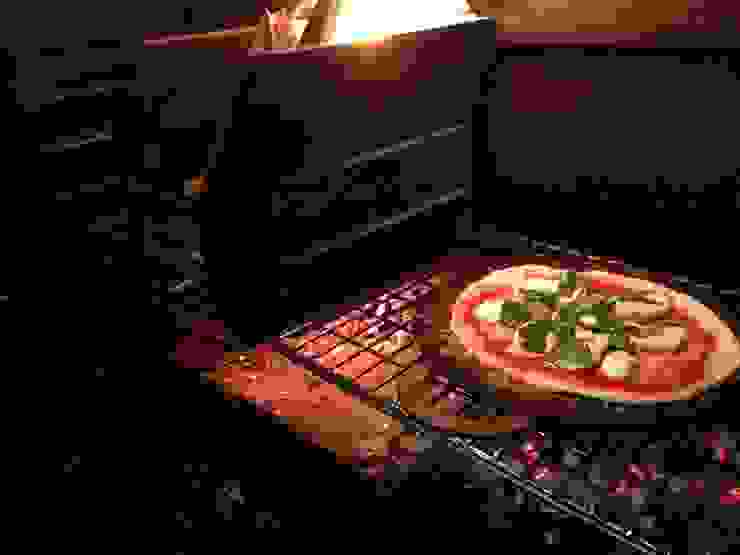 Pizza on the Braai
The Braai Man
8. These tree tents add both functionality and fun to an outdoor space.
9. A custom bar – need we say anything more?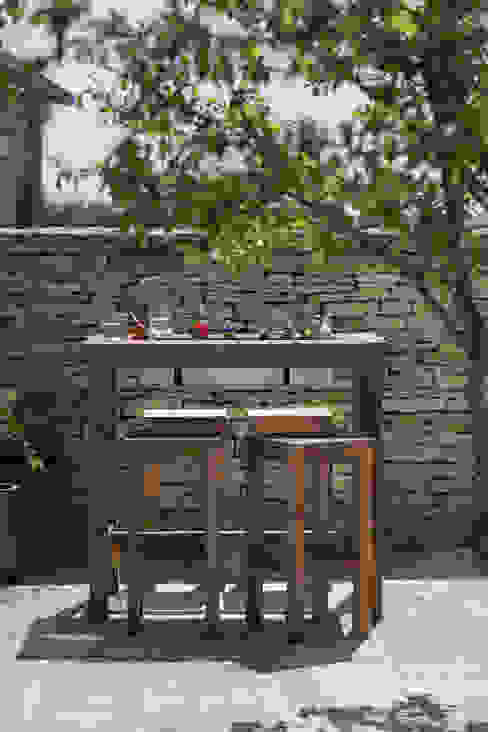 St Mawes Bar Table with Drinks Cooler
Garden Trading
10. A charming new garden shed for all your high-class gardening equipment.

Landscaping and Garden Storage
Heritage Gardens UK Online Garden Centre
11. Popping in a swing set at the bottom of the garden allows the kiddies to have their play space, and you to have your beautiful garden area.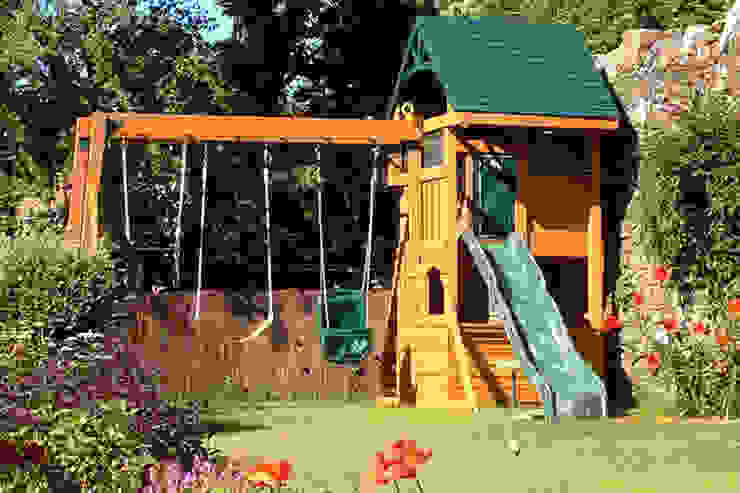 Belton Climbing Frame
Climbing Frames UK
12. Potted plants and sculpture displays are perfect for carrying through your garden's overall theme.
13. Practical elements (like hoses) that don't really add anything aesthetic-wise to your garden can go at the bottom.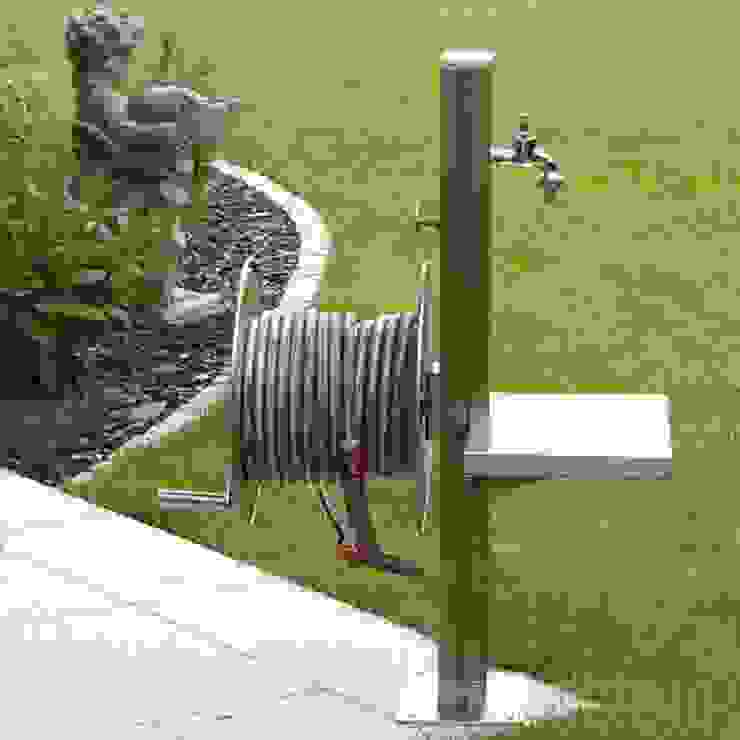 Stainless Steel Garden Tap Station with Hose Reel, Tap and Platform
Ingarden Ltd
14. Let it run wild! Leave your garden's edge to grow out a bit to attract a variety of natural visitors.