One thing you can say about us South Africans: we sure love to socialise. Throw in an open fire, a grill with a sizzling piece of steak (or chicken or fish or some roasting veggies) and you have a real 'braai' on your hands (don't forget the friends and beverages of choice). 
Therefore, in the spirit of a good braai, we at homify thought we'd take a look at 15 indoor options that can be quite perfect for heating up a meal. We use the term 'braai' quite loosely here, because some of the beauties we picked out are really more stove-related than anything else; however they are still perfect for getting the job done, not to mention injecting a strong dose of style into the kitchen.
Let's take it away…
1. We LOVE the rustic ambience of this white brick-clad beauty – and the smell of firewood is always welcome in the kitchen.
2. Speaking of kitchen, this sizzling beauty ensures ample prepping- and cleaning space for the amounts of dishes we are sure to fill up with that built-in braai.
3. Another firewood burner to inject some hot charm into a kitchen.
4. This model certainly means business; look at all that space, and then we don't even mention the terrifically raw appeal of the bricks and wood.
5. If a toned and chic look is more your style, might we recommend this modern beauty for your braaing needs?
6. On the other hand, a good-old country kitchen never fails to excite us!
See how the experts do it by checking out our range of professionals here on homify.
7. We love the delicious colour combination that adorns this concrete winner.
8. A braai built into the bar area – NOW we can start having a good time!
9. Something light and Mediterranean, perhaps? What do you think about those pale bricks and fabulously patterned tiles?
10. Just because you're roasting up raw meat does not mean you can't do it in an elegant and ultra modern space, does it?
11. A built-in pizza oven with a view of the swimming pool – pure heaven!
12. A fancy braai, definitely, but these striking tiles also do a terrific job at making this kitchen space one of our ultimate favourites.
13. Not in the mood for a braai? (Gasp!) No worries, we can just sit calmly and enjoy the nice ambience of that toasty fire.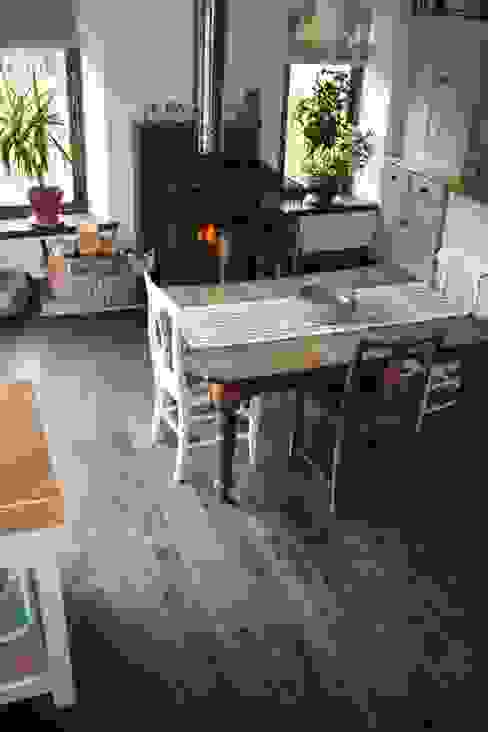 17th Century Double Smoked—Ebony flooring from Russwood
Russwood - Flooring - Cladding - Decking
14. Another pizza oven that wins our hearts because of its brick-clad beauty.
15. Lots of open space and a strong dedication to style turn this braai into a firm favourite for our weekend socialising.
From one cooking spot to another, take a look at these 5 small but stylish kitchens to excite your senses.