Summer has officially sprung, which means spending lots of time outdoors, even after the sun has set. And speaking of outdoor socialising, we have come to the conclusion that gathering around an open fire with good friends and even better drinks are the ideal way to spend this summer. 
Throw in a swimming pool in the background, and you are starting to realise the image we have in mind. 
So, to get your inspiration flowing (and make you just a tad green with envy), find herewith 14 scrumptious braais that can help you enjoy the ultimate summer get-together. From hot-and-happening Saturday nights to lazy Sunday afternoons, these examples are sure to provide the perfect venue for your range of friends and appropriate dishes.
Let's take it away…
1. How about we kick things off with this brick-clad beauty for a raw and rustic look?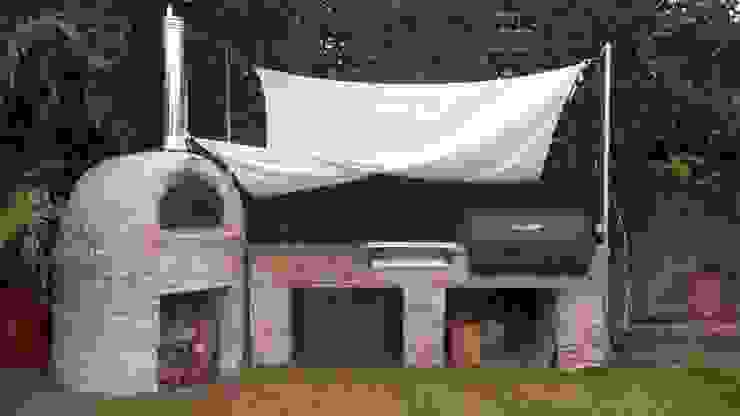 outdoor cooking area
wood-fired oven
2. Alternatively, if sleek and slim is more your style, we recommend this wall-mounted model.
3. A braai is so much more than roasting food on an open fire, as this beautifully detailed structure reminds us yet again.
4. Don't you just love how that silver braai adds some shiny shapes and texture to the brick background? It's all about presentation!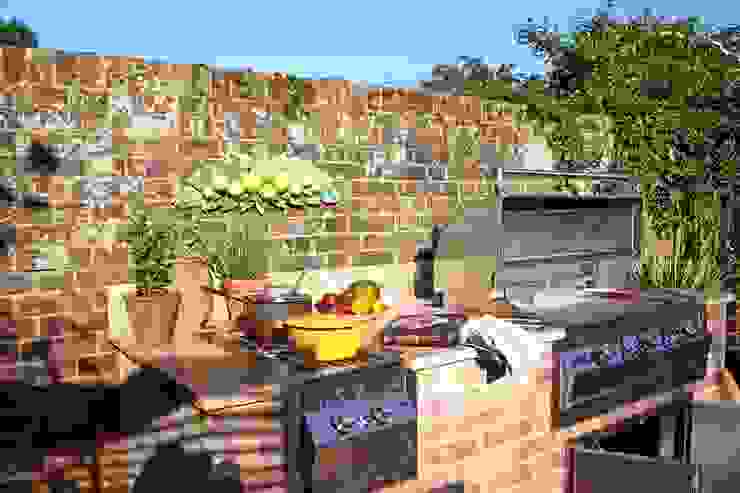 Outdoor Kitchen
Design Outdoors Limited
5. This dark and bold model can look equally stunning on a backyard terrace, or on a quaint little high-rise patio.
7. A change is as good as a holiday, and this mobile model ensures that your background scenery can change with every braai you host.
8. This exterior oven is sure to provide the same warm ambience of a charming family kitchen.
9. With this option, you'll never run out of space to display that variety of mouth-watering dishes.
10. Comfort, functionality and style all combine in this sophisticated design. Love those storage cabinets!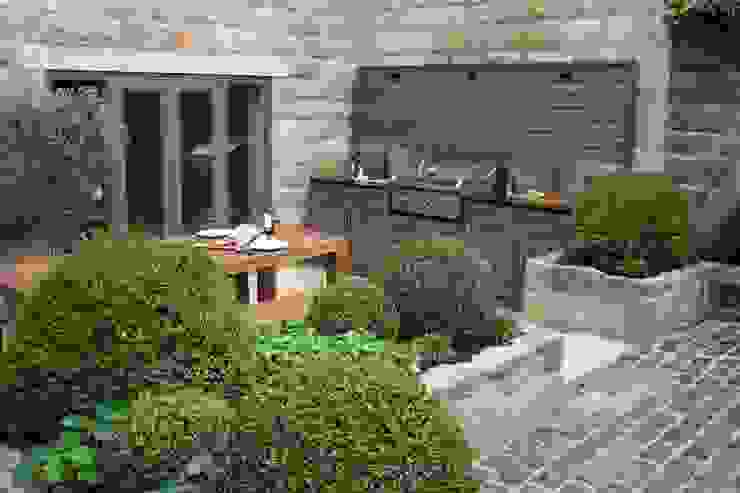 Urban Courtyard for Entertaining
Bestall & Co Landscape Design Ltd
11. Remain oh-so chic with this dark-colour design on a monochrome terrace.
12. This exceptional beauty allows you to fire up a multitude of different dishes all at once, from steak to pizza and all the way to the roasted veggies.
13. The more, the merrier – that's the impression we get from this braai area, which also provides so much aesthetic quality to outdoor socialising.
Need an architect or gardener? How about a carpenter or kitchen planner? Our list of professionals can help you out…
14. This covered braai area is the perfect spot to entertain the friends this summer. Can you smell that roasted meat already?
A braai is not the only thing you can add to your outdoor space, as these 7 Stunners To Boost Your Garden remind us…