There is no such thing as too much modern garden inspiration, especially now since the weather has turned and we're in for a few excellent months of sunshine and outdoor socialising. South Africa is, after all, known for its fantastic summer temperatures, so why not make the most of it by letting your garden flaunt a "look at me" style?
Whether you plan on DIYing yourself to a great new garden, or acquiring the services of an expert gardener or landscape architect is completely up to you – but we feel that it is our responsibility to provide you with some lush and fantastic ideas.
So, scroll ahead and start planning…
1. The exterior dining area becomes the centre of attraction in this ultra stylish garden.
2. We are in love with this eclectic lighting layout – fairy lights, candles and mismatched glass shades go so well together.
3. A natural material, like bamboo, can flaunt such an organic look.
4. Modern gardens are all about adaptability and mobility, so embrace potted plants.
5. You don't need to stick with straight paths and ponds – go a bit wild with some curves and shapes.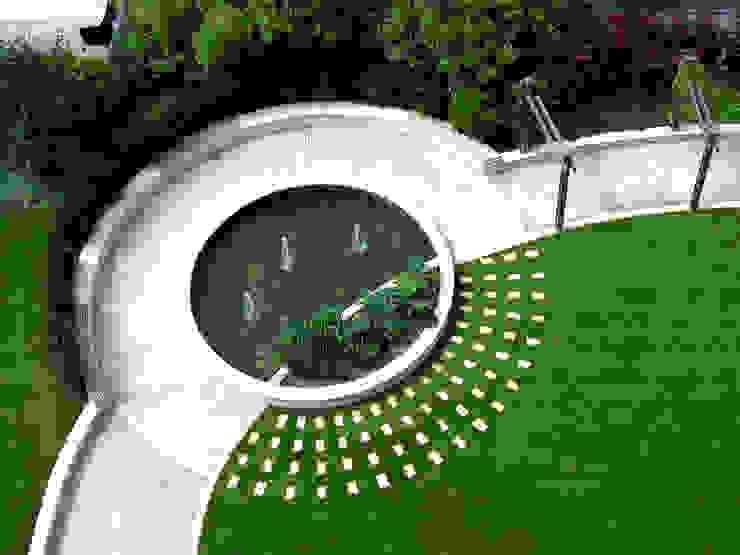 The Pavilion, London
Bowles & Wyer
6. Anybody can do with a few Zen touches in their gardens.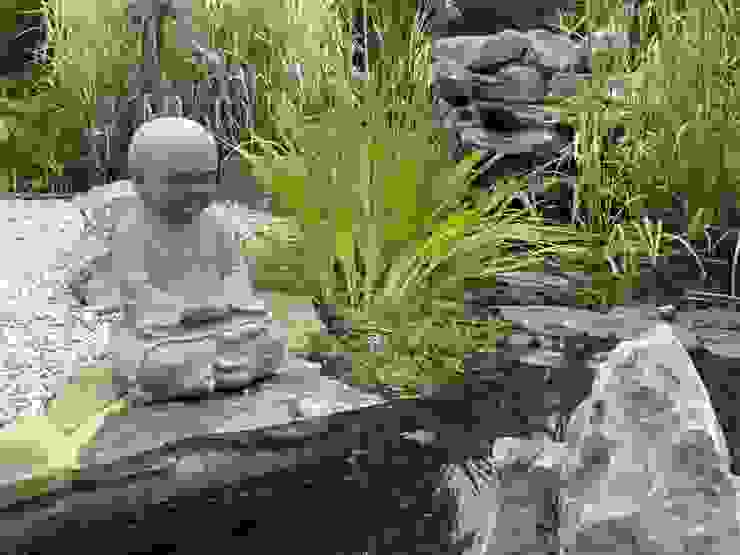 Country Family Garden With Oriental Water Garden
Cherry Mills Garden Design
7. Secluded seating adds such a romantic feel.
8. Display your small potted pretties on vertical platforms to make them more striking.
9. Imitating surfaces like parquet flooring puts a stylish spin on your garden paths.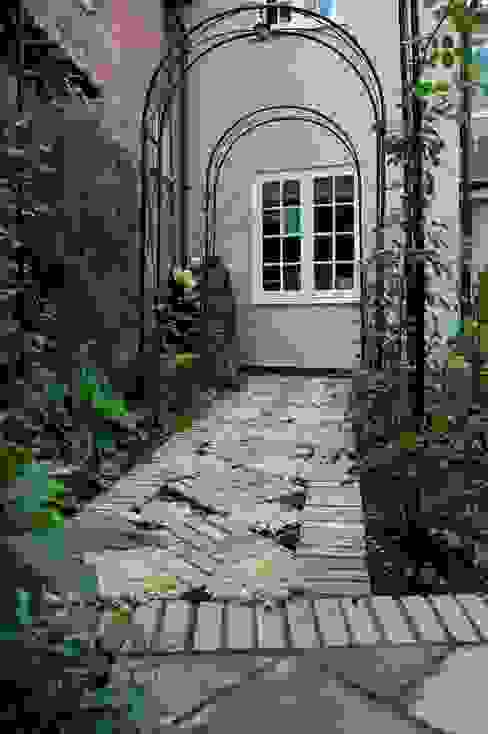 Courtyard Garden
Dawn Isaac Garden Design
10. Embrace a bolder colour palette when it comes to outdoor furniture and textiles.
11. Tiled- and wooden surfaces keep your garden looking neat and ordered – less lawn for you to mow!
12. Use light and heat to make a really grand impression, and top it off with some plush seating.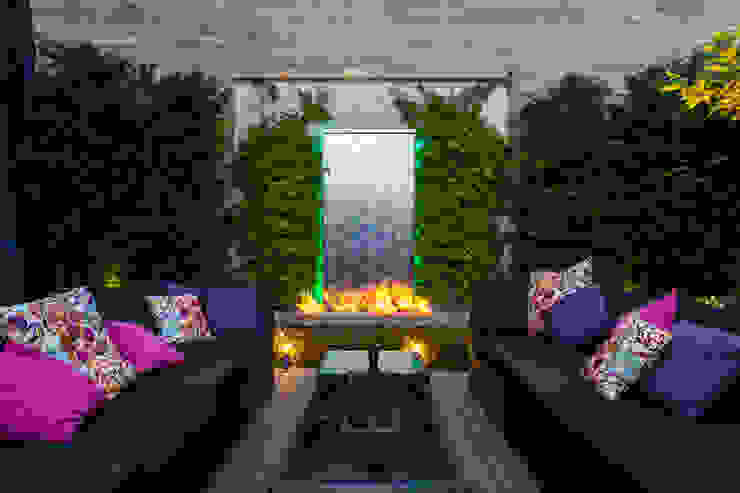 Rural House, Lancashire
Barnes Walker Ltd
13. Notice how fabulously these dense shrubs and smooth stone paths contrast.
14. This exterior bathroom/garden provides such a private and lush space for cleansing.