What are your plans for this weekend? Lounging in front of the TV (yet again)? Catching up with friends? How about spending a little time indoors to touch up that bathroom? But before you start moaning and groaning, we are not talking about hours and hours of work to revamp the entire space.
Nope, because the ideas we have in mind are much quicker, much easier, and much cheaper, yet they provide equally stylish results if you were to spend an entire day zhooshing up the bathroom. 
Interested in seeing some fabulous changes that a mere R500 can bring to your bathroom space in a matter of hours (if that long)? Then scroll right ahead…
1. If your cistern or geyser is in the bathroom, box it off with plywood for a much neater finish (might need some professional assistance or a DIY expert for this one).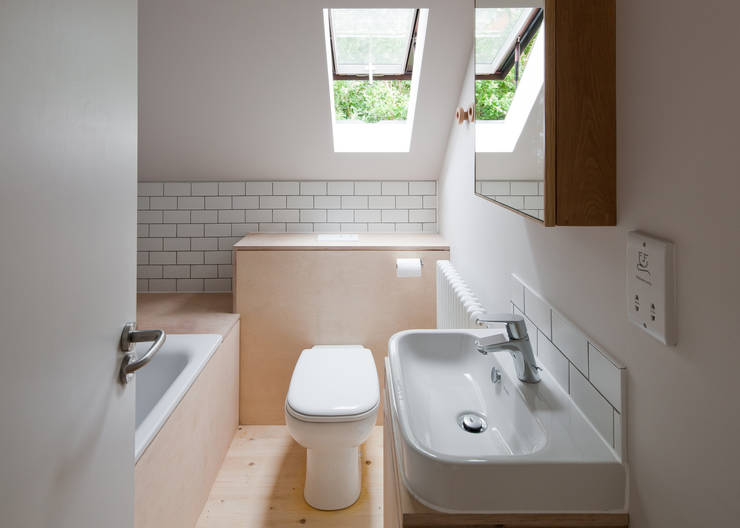 Long Crendon
MailenDesign
2. Add mirrored panels to make your cabinets the full width of a small wall. Instant visual space!
3. Stain your mirror frame to match your bathroom's colour scheme.
4. Opt for some coloured and/or patterned toilet paper. Yes, something as small as this can make your bathroom look and feel more high-end.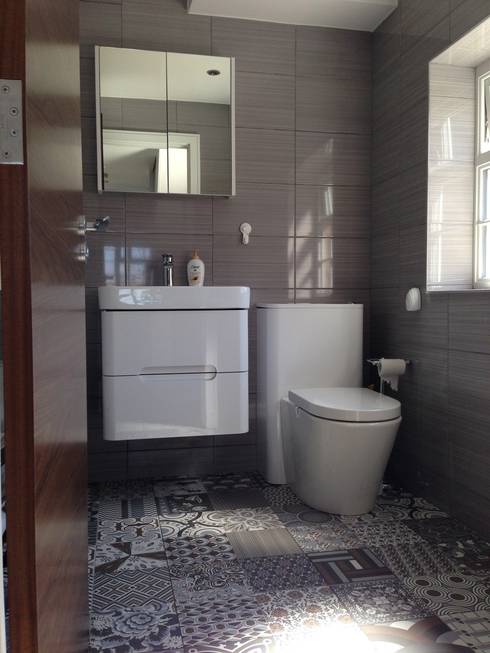 main bathroom
Progressive Design London
5. Decant the liquid hand soap into a beautiful soap dispenser and recycle that plastic bottle.
6. With a grout pen, whiten up the grout and give your tiles a fabulous makeover.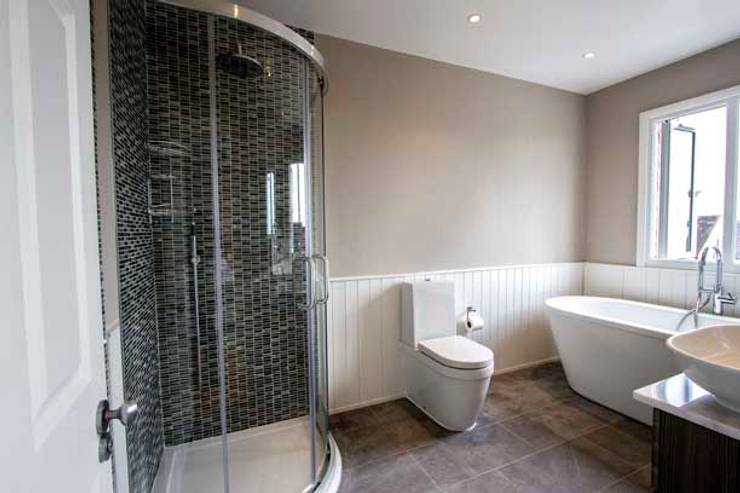 Apartment Refurbishment – Richmond-upon-Thames, London
Cube Lofts
7. Add some fun décor to the space, like some wall decals or style letters.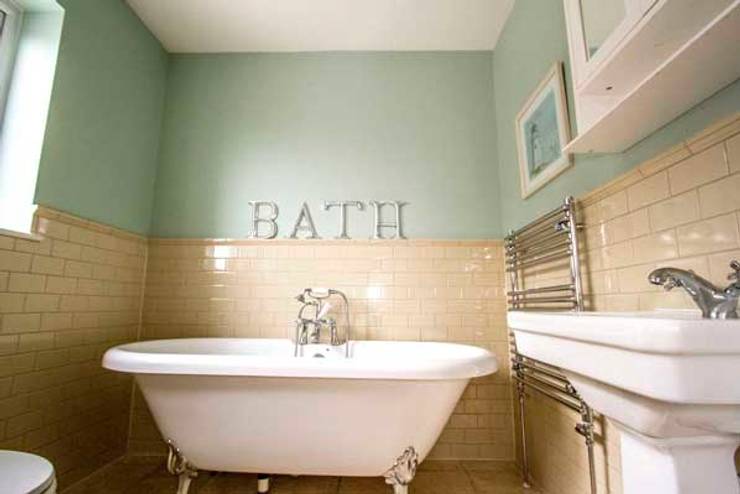 Extension, Loft Conversion & Complete Refurbishment – Kingston
Cube Lofts
Be sure to take a look at our range of expert professionals here on homify, like bathroom designers, kitchen planners, interior decorators, etc.
8. Replace rusty or dirty shower screen fixings with polished chrome ones.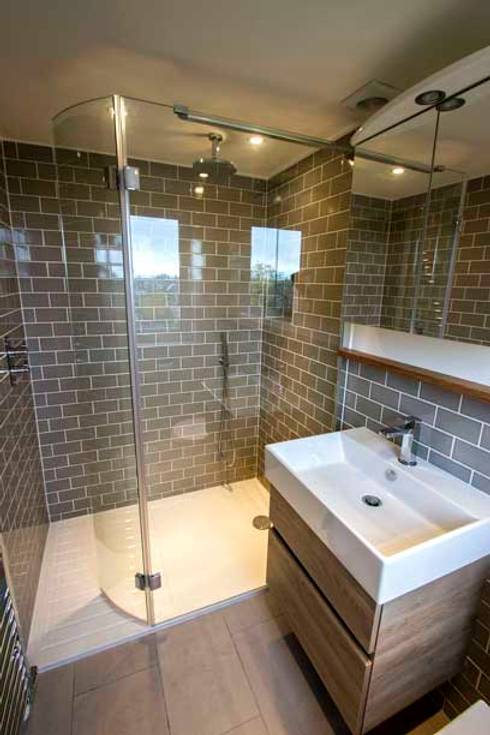 Loft & Extension, Raynes Park
Cube Lofts
9. Rely on a striking shower curtain to instantly perk up the room.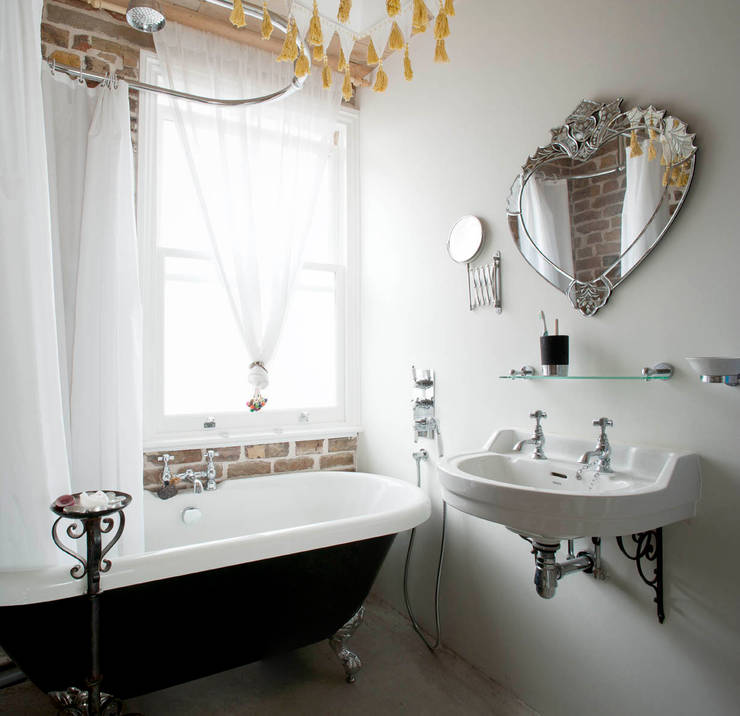 Falkirk St
MDSX Contractors Ltd
10. Good at sewing? Why not conjure up your own unique window treatment with a little colour and motif?
11. A beautiful toilet roll holder is a cheap touch, yet can look anything but.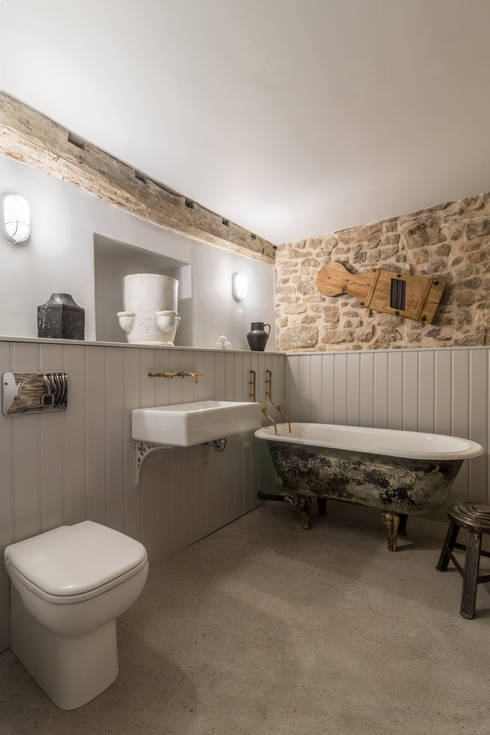 Miner's Cottage II: Master Bathroom
design storey
12. Wall decals or wallpaper (the waterproof kind) can make for a funky backsplash.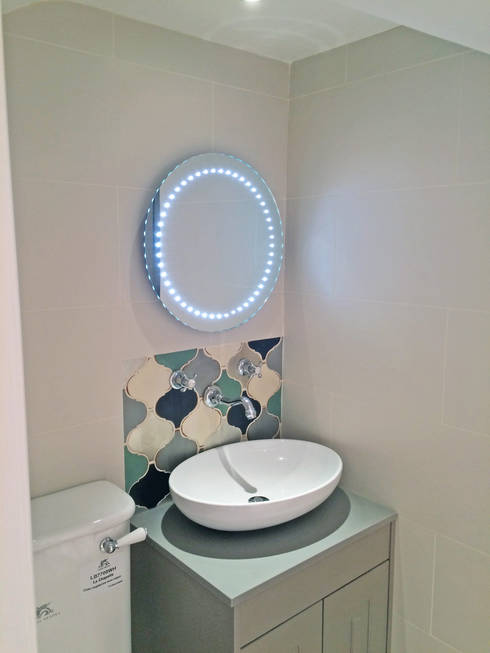 Bathroom—Sink Detail
Absolute Project Management
13. Hang a few floating shelves above your toilet for extra storage.
14. Switch up your boring textiles with some vibrant ones.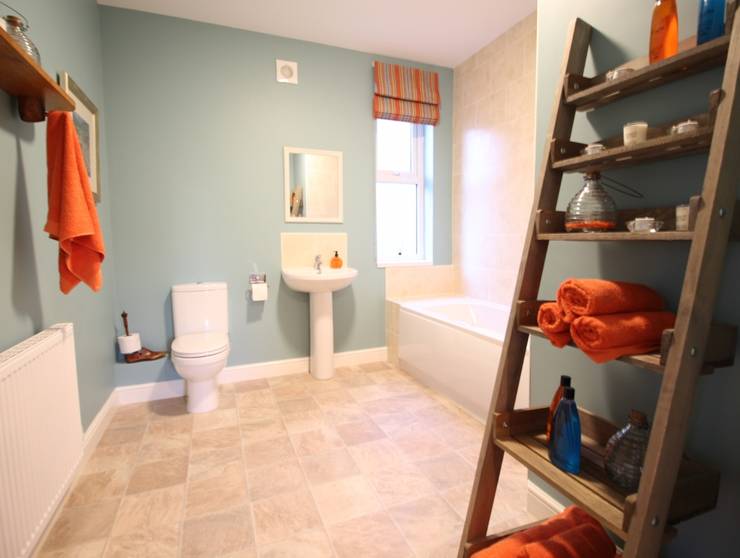 THE OLD BREWERY SHOWHOMES
Interiors at Nine to Eleven
15. Using bathroom paint, splash a new colour onto those bathroom walls for a fresh look.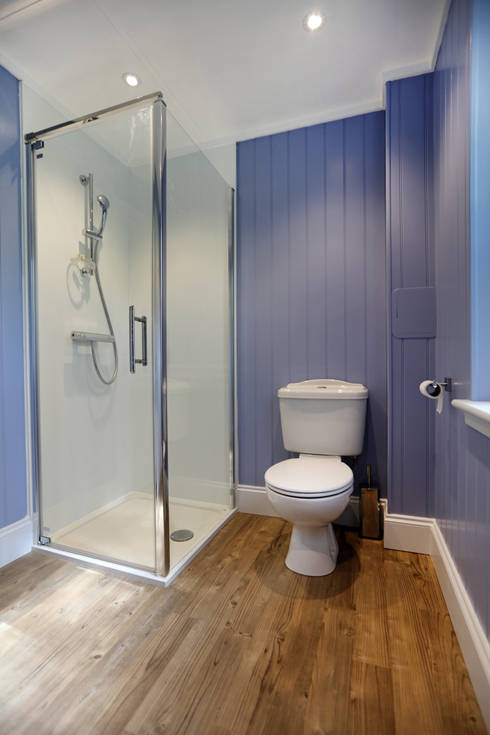 Two Bedroom Bespoke Wee House
The Wee House Company
16. Swap out old hardware (cabinet knobs, towel railings, faucets) for new ones, like matt black or stainless steel.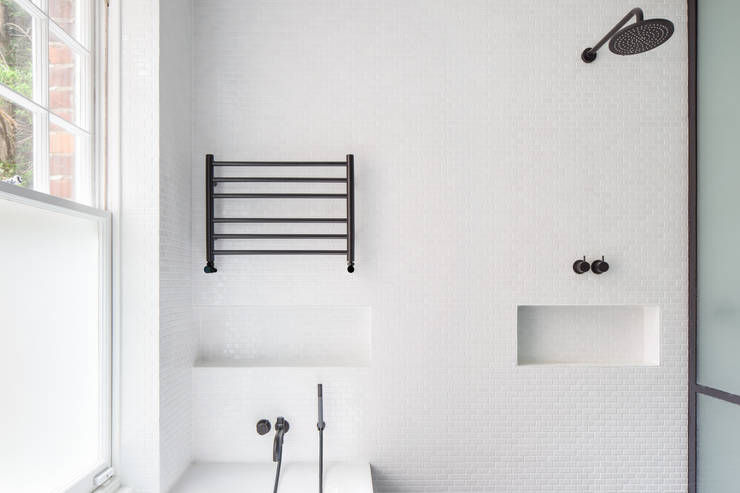 Master Ensuite
deDraft Ltd
Seeking some bathroom inspiration? Then check out these: 8 design ideas to give your bathroom a magazine look.