A small closet can really cramp your style, especially if you have a BIG love for fashion. What began as a cute little place for your collection of clothes has suddenly turned into a messy and cluttered space that can barely hold those new belts and shoes you just bought.
What to do? 
Well, here on homify we are all about rectifying the situation and adding some beauty, which is why we have compiled a few tips to help make your life so much easier – and your small closet so much better. 
And no need to stress that any of these ideas will not fit in with your bedroom's style; these tips are all designer-approved!
1. Add doorknobs to your walls for hanging up tomorrow's outfit.
2. Don't let unused corners go to waste – they can hold much more than you think, especially for your shoe collection.
3. We definitely approve of these wall baskets, which are perfect for your belts, scarves, and other accessories.
4. Cordon off some dead space with a stylish curtain and conjure up an extra closet area.
Need that expert look? Check out our range of professionals.
5. Arrange your clothes by season and pack away those unused fashions to score more closet space.
6. Broken or unused shoes need to be thrown out – it's tough, but at least you'll have more space than before.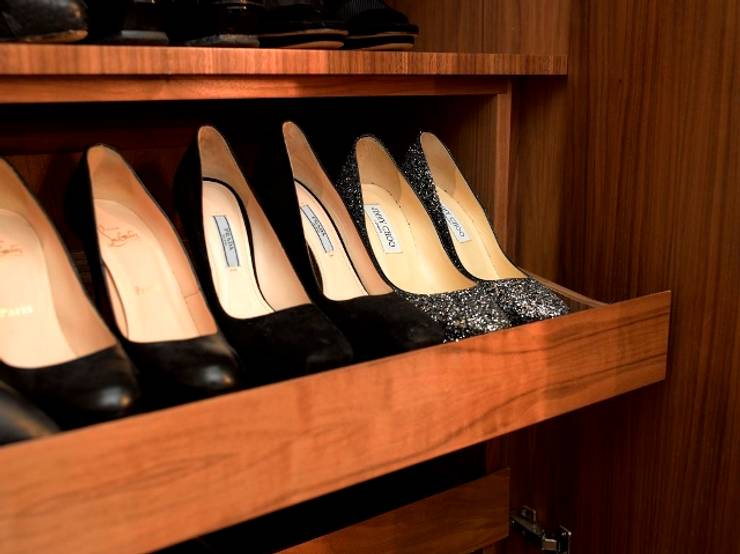 Bespoke shoe cabinet
In:Style Direct
7. Items like bags and belts can be hung against a wall to free up a wealth of closet space.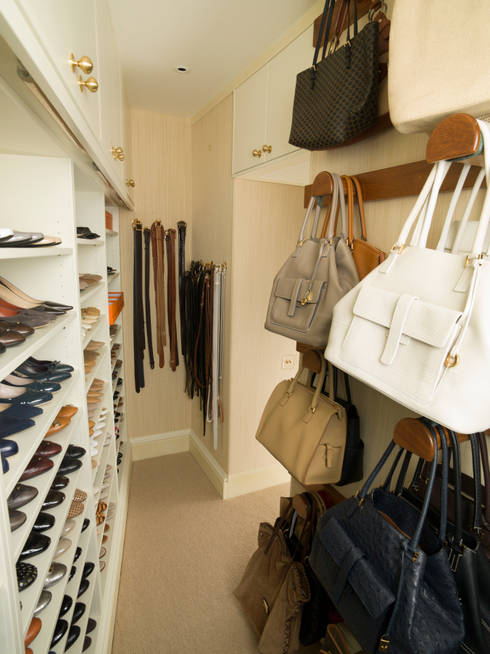 Walk in Closet with storage for Shoes and Handbags designed and made by Tim Wood
Tim Wood Limited
8. Add clever storage areas to your bedroom, like an ottoman with a lift-up lid.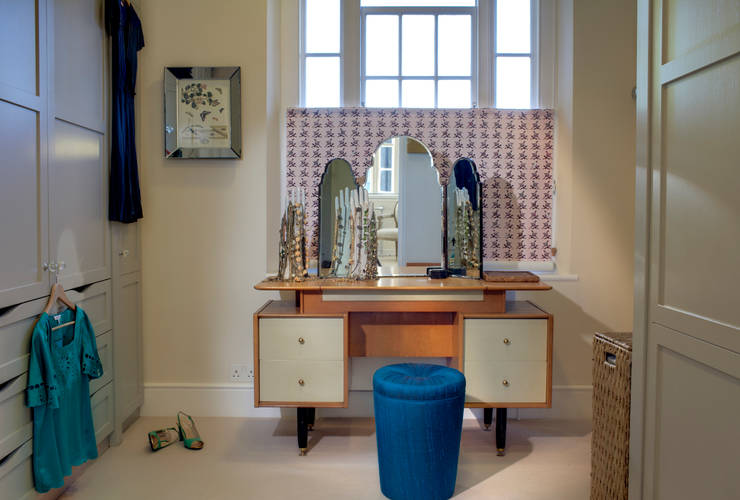 Barnsbury Park
ReDesign London Ltd
9. Only hang what you need to and fold the rest. That way, your clothes will take up much less space.
10. Repurpose transitional areas (like a hallway to your en-suite) to create more rail space.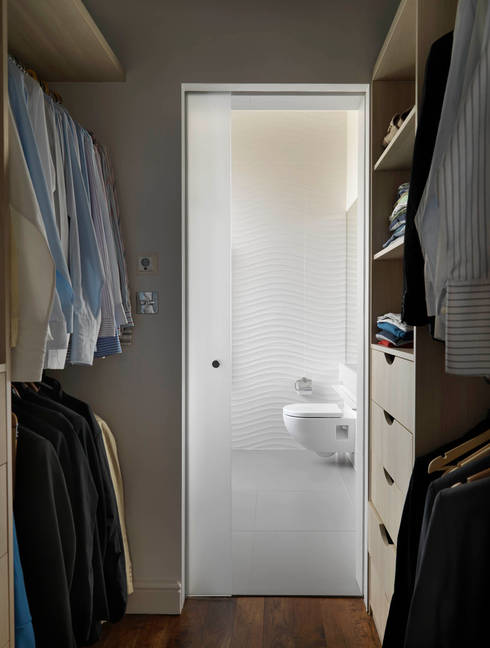 Belsize Park Gardens
Living in Space
11. Ever thought of turning an awkward loft space into a dressing room?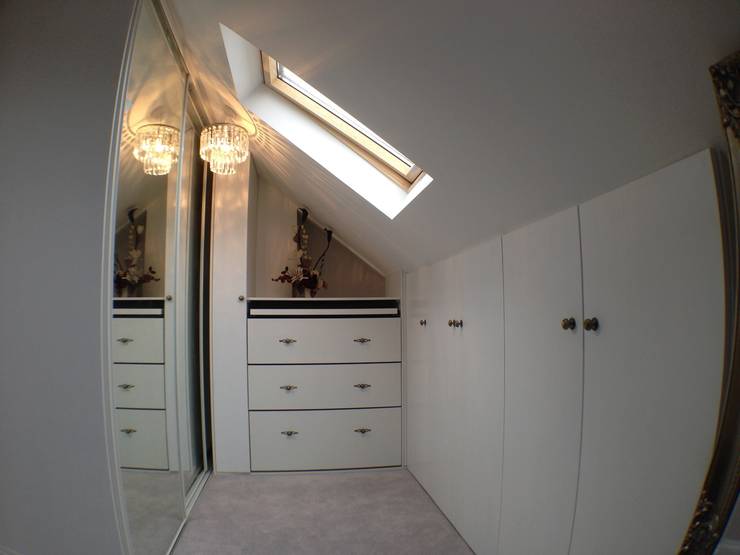 Loft Conversion
Progressive Design London
13. Hang bulky items (like scarves and belts) on hangers and free up more drawer space.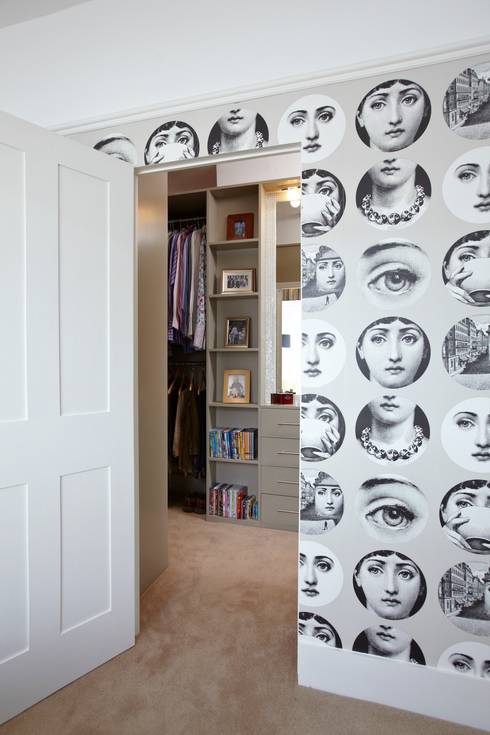 Victorian Townhouse
Etons of Bath
14. Force yourself to clean out your closet once a year, donating all items you haven't worn in the last 12 months.
15. Open-front shelves aren't just for books; they can do so much for your clothing storage too.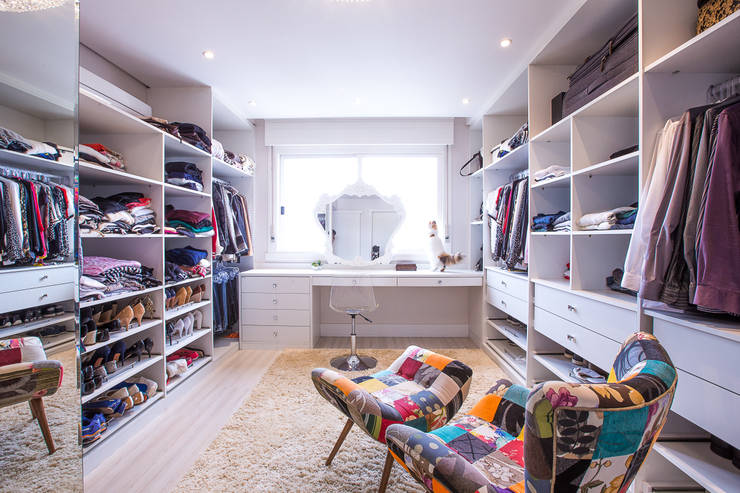 Closet Suíte
Camila Chalon Arquitetura
16. Do you really need a home office? How about indulging yourself and turning that small spare room into a dressing space just for you?
On the other hand, there are so many other options… Take a look at: What To Do With That Spare Room?