South Africa definitely needs to be mentioned when gossiping about noteworthy architectural structures. In the residential realm alone, our country has delivered up some fabulous pieces, stretching from the most western Cape Town point all the way to Durban in the east. 
Ranging in a multitude of looks (from rustic to complement the wild bushveld that so many people associate with Africa's continent, to ultra sleek and cutting-edge), these houses we are about to discover are more than enough to convince anyone that our local architectural- and design talent is a strong and stylish force to be reckoned with. 
So, join us today as we take a look at no less than 15 locally designed homes (for lack of a better word, as some of these are a bit more colossal) that will leave more than one jaw on the floor.
1. A subtle yet elegant façade that hides an abundance of lavishness behind it.
2. A combination of stone and glass ensures striking contrast and a beautiful vision.
3. An intermingling of lines and cubes to conjure up an ultra contemporary structure – and we just adore that striking red.
4. This residence's wow factor is definitely the backyard pool, designed for elegant entertaining.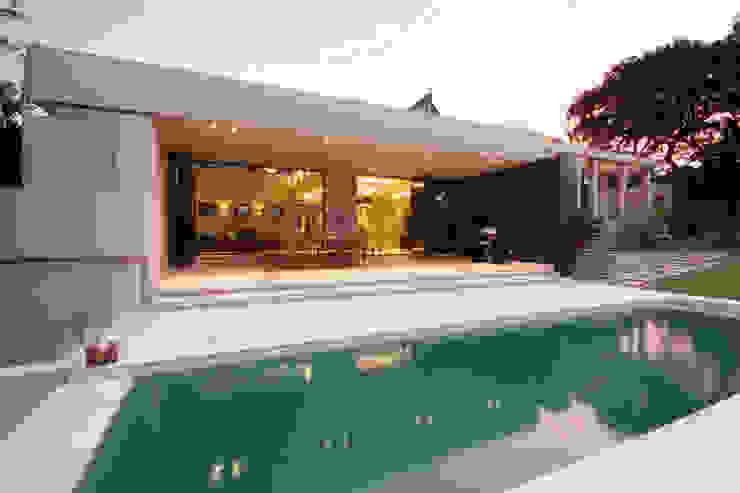 Let The Light In
Spiro Couyadis Architects
Speaking of which, be sure to scope out homify's vast range of swimming pools for your cooling-off inspiration.
5. With multiple storeys that are vast and expansive, this structure is definitely living the high life.
6. Majestic volumes protruding over the lush ground far below – can you imagine what that view must look like?
7. A fabulously elongated structure that is open and expansive.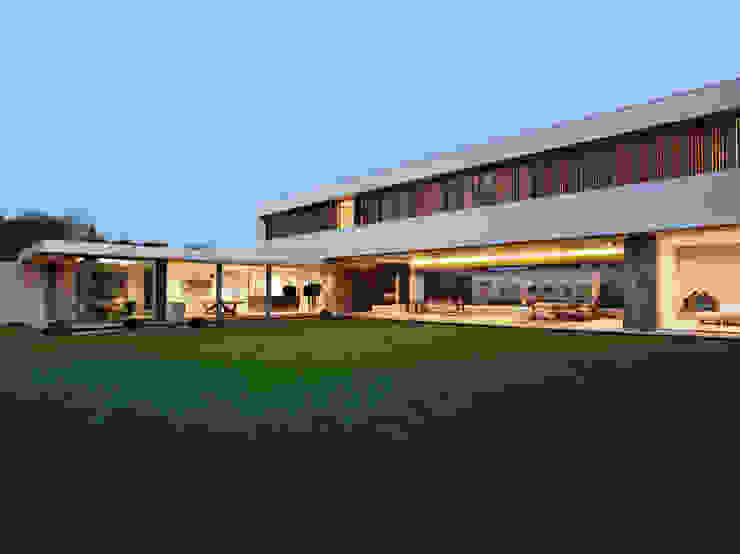 House 01, Hyde Park
Daffonchio & Associates Architects
8. A cantilevered box design with black steel bars – now that is how you style up your front entrance!
9. A charming family home with a spacious balcony to fully enjoy the landscape view.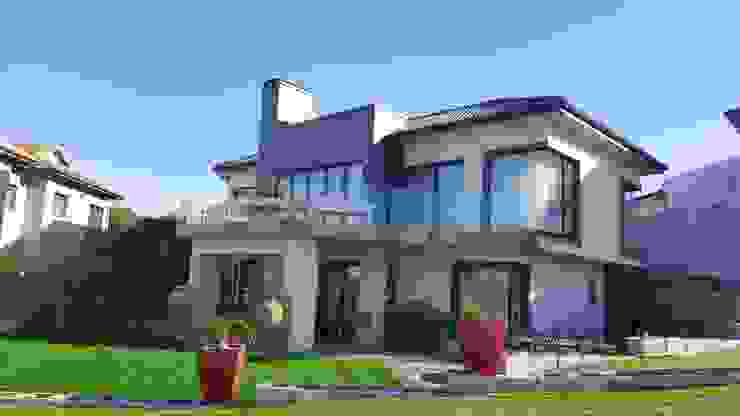 Mossel Bay Golf Estate
Rudman Visagie
10. With beige plaster and large brick surfaces, this rustic creation packs a big punch style wise.
11. This majestic structure's glass surfaces and open balconies ensure a permanent link with the lush back yard.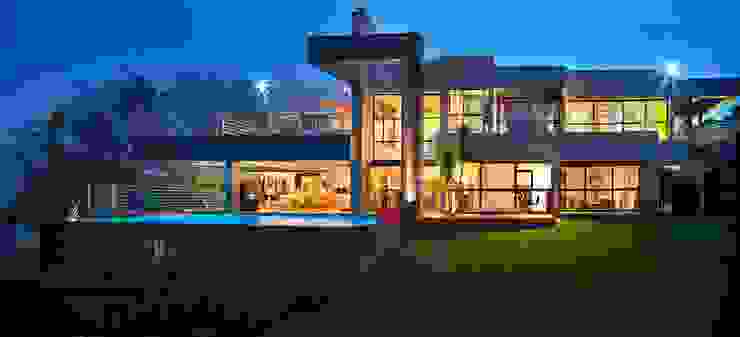 House Eccleston
Nico Van Der Meulen Architects
12. Three levels of glass doors and windows ensure that everybody in this Eastern Cape beach house gets a prime ocean view.
13. This house has a spacious layout, a backyard pool, and is located in the Stellenbosch winelands – enough said!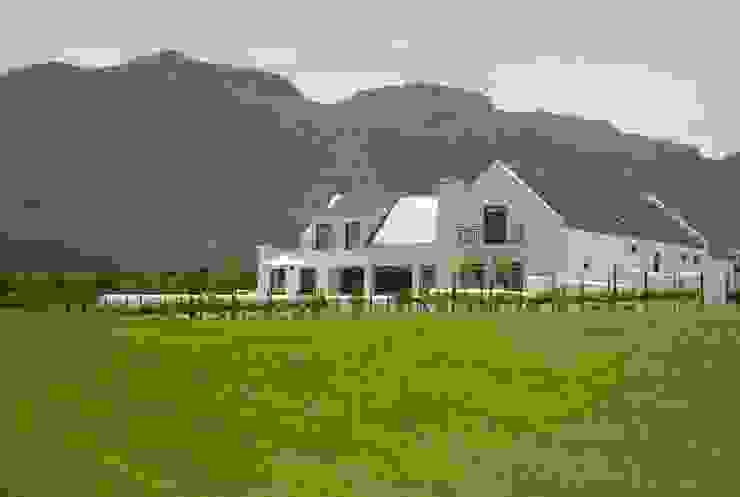 House Grobler, De Zalze Winelands & Golf Estate (Stellenbosch)
Reinier Brönn Architects & Associates
14. This backyard paradise is definitely the main focal point of this snazzy house – look at those timber decks and spacious terraces.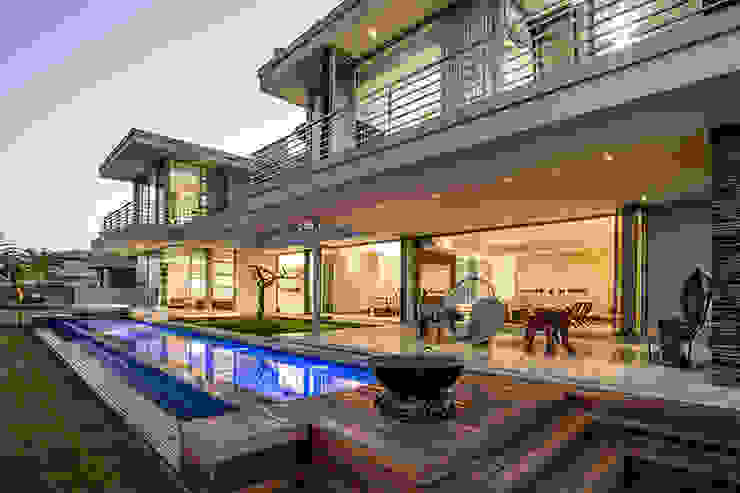 Residence Naidoo
FRANCOIS MARAIS ARCHITECTS
15. Resembling a mansion in Tuscany, this Cape Town gem treats us to a luxurious look complete with an ocean view.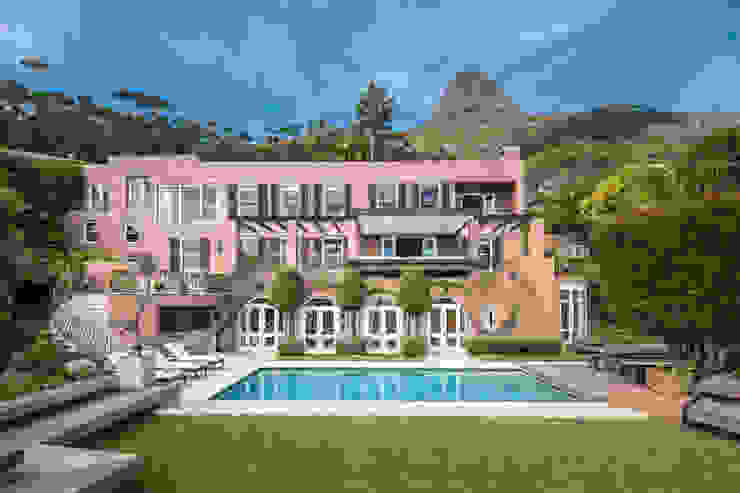 THE VILLA, CAPE TOWN I MARVIN FARR ARCHITECTS
MARVIN FARR ARCHITECTS
We don't blame you if you'd like to discover more of this fabulous house. Check out a detailed tour at: The Cape Town dream home you'll die for.