So sehr der Fokus im Garten auch auf hübschen und perfekt ausgewählten Pflanzen liegt, sollte man den Gartenzaun doch nicht vergessen. Zum einen bestimmt er das Gesamtbild des Gartens enorm mit und zum anderen soll er ja für Privatsphäre sorgen. Wer will schon gerne, dass die Nachbarn einem ständig auf den Kuchenteller starren?
Der Gartenzaun muss also ein paar Kriterien erfüllen. Wir haben für euch 16 passende Modelle zusammengestellt, die sicher auch euren Nachbarn gefallen.
1. Stark, stylish und stabil—dieser Holzzaun aus horizontalen Latten ist aus gutem Grund ein echter Klassiker.
2. ​Wenn es etwas abenteuerlicher zugehen soll—wie wäre es mit einem schwarzen Zaun?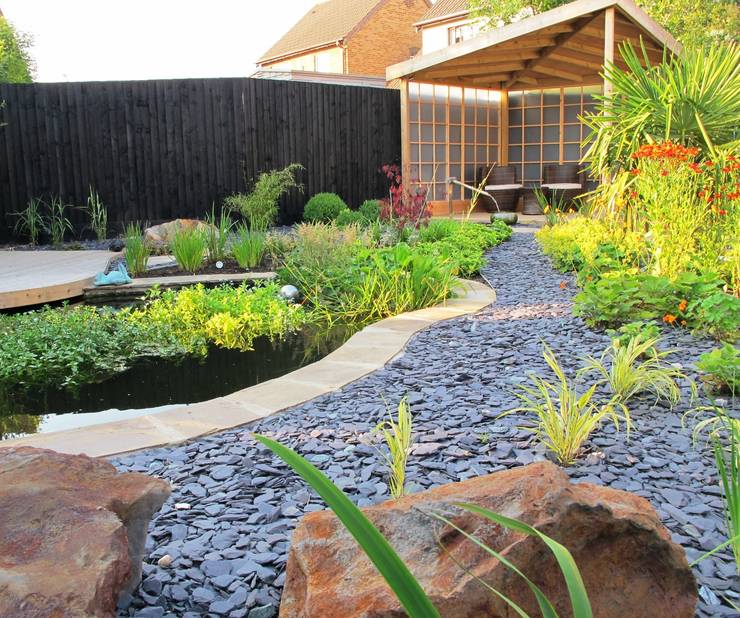 Zen Inspired Garden, Bradley Stoke
Katherine Roper Landscape & Garden Design
3. ​Symmetrie ist der Schlüssel zu einem Garten, der in sich stimmig wirkt.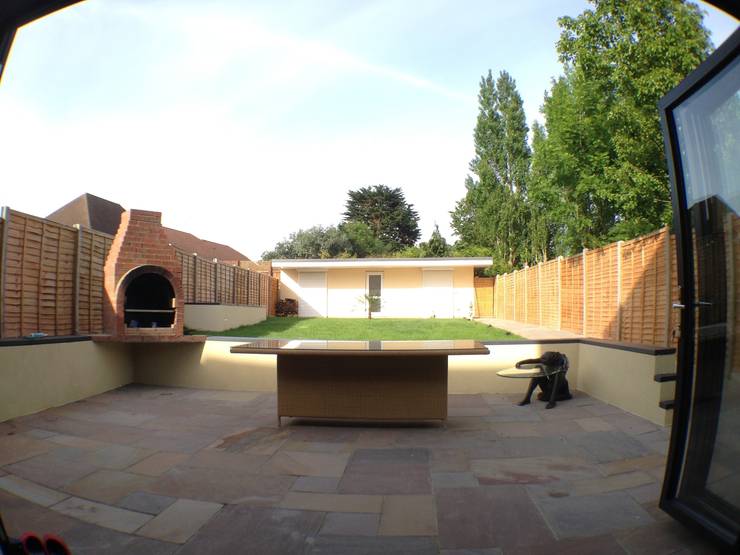 patio with raised sitting area and suspended brick barbecue
Progressive Design London
4. ​Ein dekorativer Gitterzaun ist perfekt für romantische Landgärten.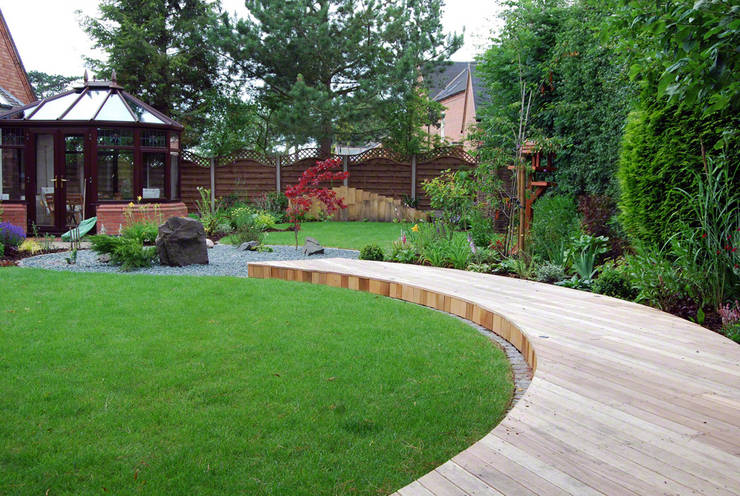 A curved deck links the seating area to the house
Lush Garden Design
5. ​Dieser nicht ganz so hohe Holzzaun lässt noch schön viel Tageslicht einfallen.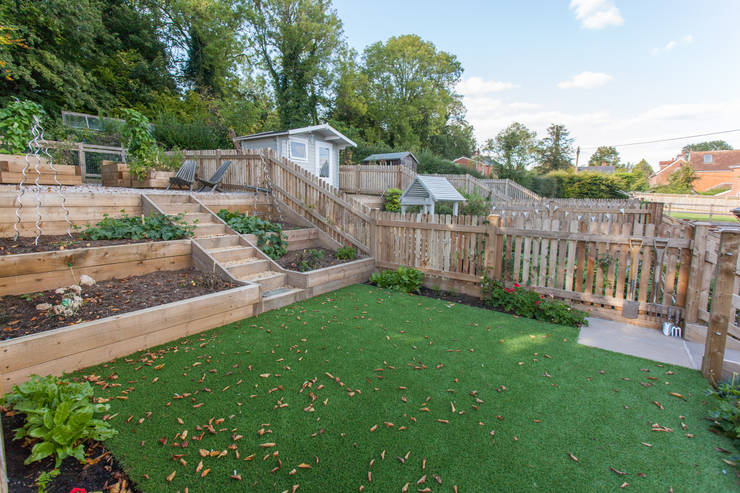 White Horse Pub
Hampshire Design Consultancy Ltd.
7. ​Geflochtene Zäune sind wunderschön und haben zudem den Vorteil, dass sie sich einfach bewegt werden können.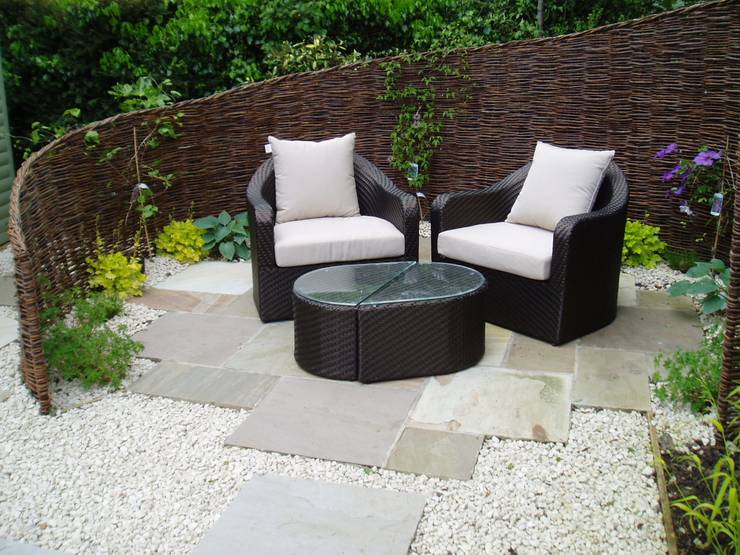 Low Maintenance Garden
Cherry Mills Garden Design
​8. Zäune auf Stelzen ermöglichen ein Anpflanzen von größeren Sträuchern ohne, dass sich Zaun und Busch in die Quere kommen.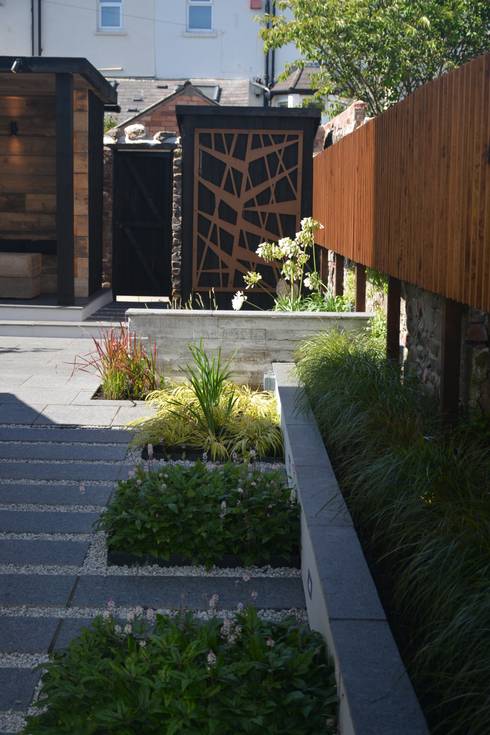 Black granite and concrete shutter board wall
Robert Hughes Garden Design
9. ​Nehmt einem massiven Holzzaun die Schwere, indem ihr in in einer hellen Farbe streicht.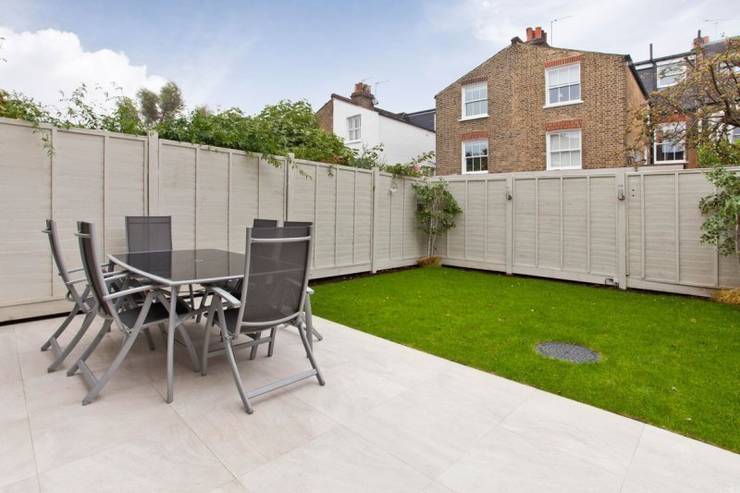 Narbonne Avenue Clapham
Bolans Architects
10. ​Ein filigraner Zaun auf einer Mauer, ist die perfekte Lösung für mehr Privatsphäre.
11. Haltet euch bei einem kleinen Garten an schmale Latten und helle Farben, da das den Garten größer wirken lässt.
12. ​Ein Gitterzaun bringt durch seine Form und Struktur mehr Dynamik in den Garten.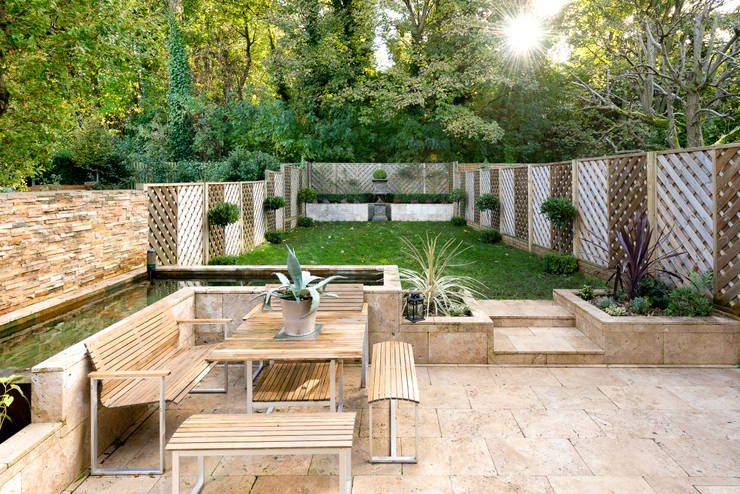 Claremont Road
Will Eckersley
13. ​Privatsphäre ist kein Problem mit diesen hoch oben angebrachten, geflochtenen Paneelen.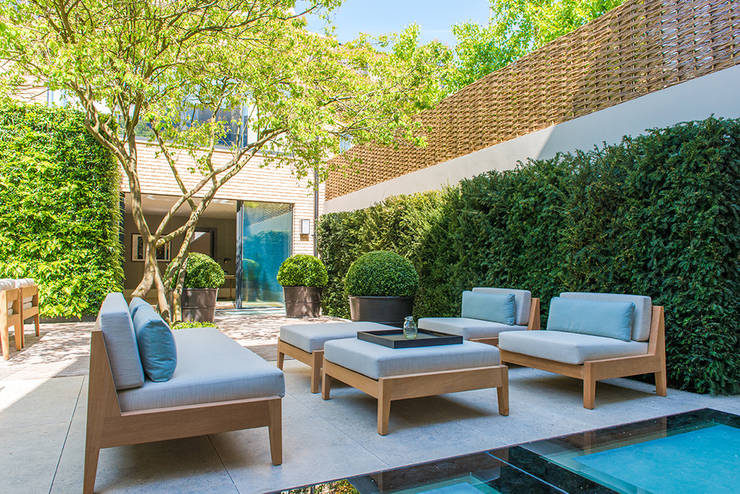 ​Back garden at Bedford Gardens House.
Nash Baker Architects Ltd
14. Dieser dunkle Holzzaun hat ungewöhnliche Aussparungen, die zwar etwas Privatsphäre einbüßen, aber einfach toll aussehen.
15. ​Kraftvoll und dennoch recht simpel, dieser Zaun ist ein zeitloser Klassiker.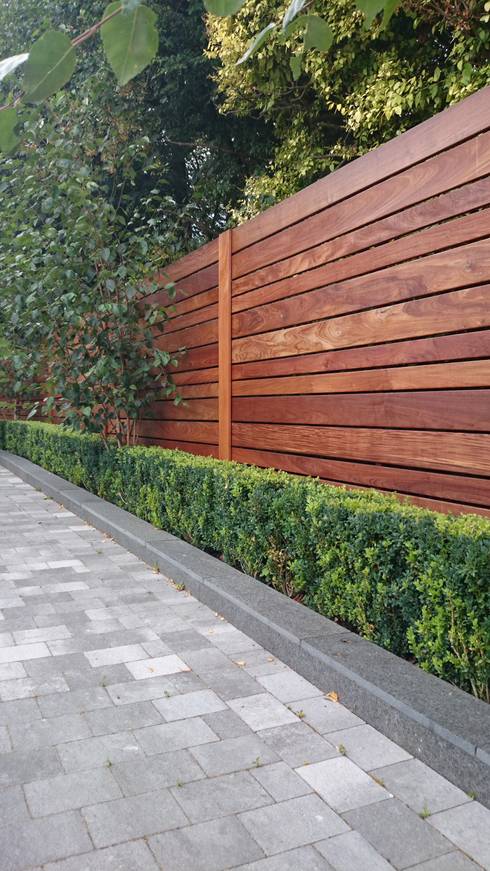 Contemporary screening , fencing & wall panels
Paul Newman Landscapes
16. Lasst euch von den Formen eurer Pflanzen und Bäume im Garten inspirieren. All die geschwungenen Linien auf diesem Bild sehen toll aus!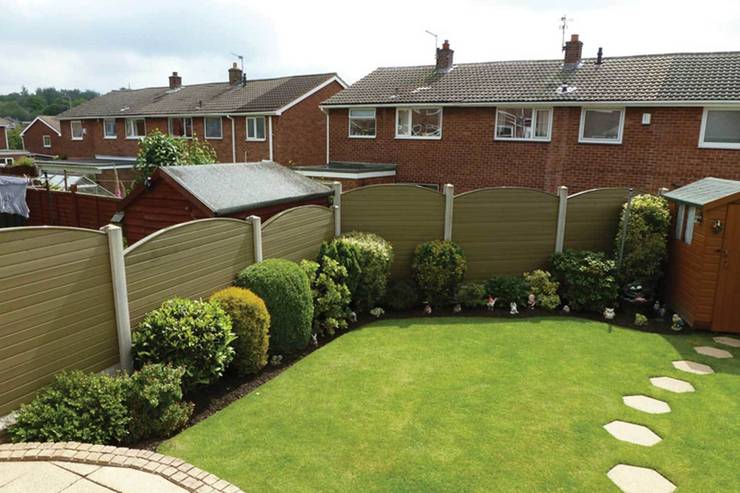 Eco Fencing project
Atkinsons Fencing Ltd
Die Zäune haben euch nicht überzeugt? Dieses Ideenbuch hat noch weitere Ideen für mehr Privatsphäre im Garten in petto.