A small kitchen is not the end of the world when it comes to decorating. There are a few amazing ways to make your tiny kitchen sizzle with style. This Ideabook is filled with some fantastic tips and tricks to add personality and attractive features to your kitchen, but in an affordable way. So whether you just need your kitchen to have more of a gourmet presence with functionality and practicality being the key focus. These amazing and creative ideas can your be just the change your kitchen needs to look spacious and stylish again.
1. Get creative with chalkboard paint and always have space for shopping lists
2. Turn those under-utilised corners into usable and super organised drawers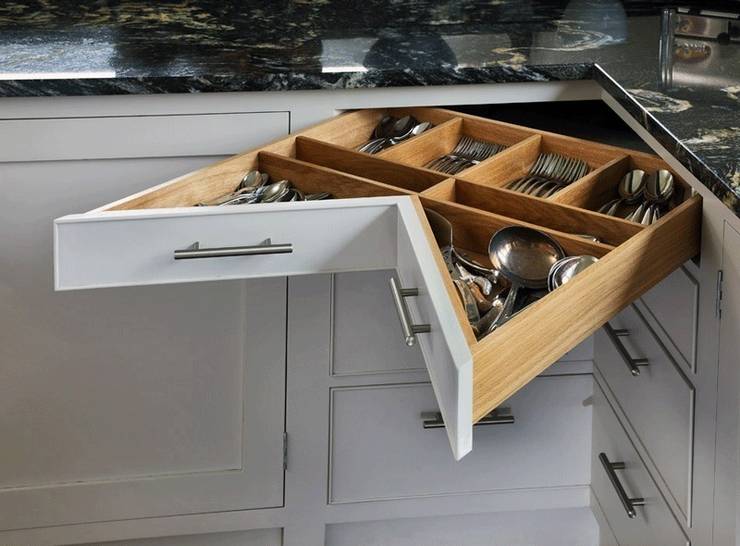 Harbourside kitchen
Tim Jasper
3. Add some extra sheves in your cupboard doors
A professional carpenter will get your cupboards looking tidy and organised again.
4. Free up drawer space by hanging larger utensils on the wall
5. Opt for longer and leaner bottom cabinets only give the kitchen a spacious look
This is a sleek and stylish kitchen design choice.
6. Go for high-rise shelves as a less bulky storage option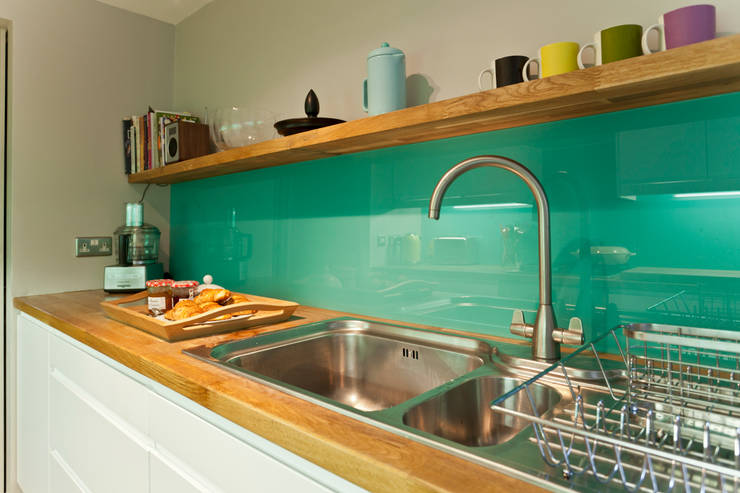 Kitchen remodelling in South Bristol
Dittrich Hudson Vasetti Architects
7. Stow away your chopping board safely and easily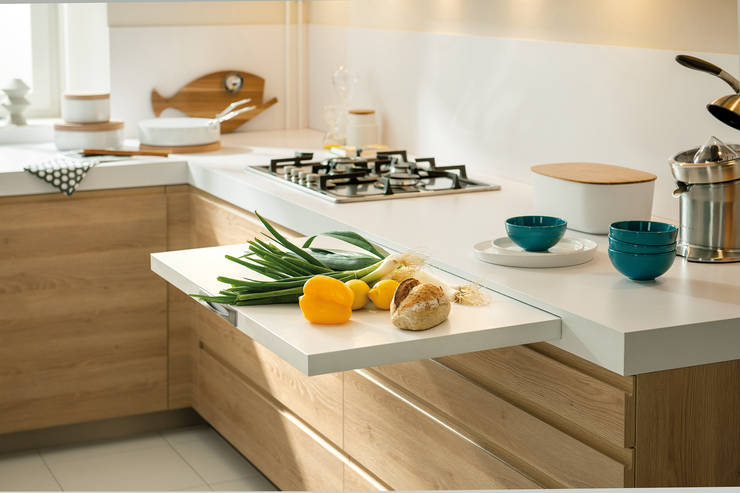 NEW! 2015 Kitchen: PORTLAND + ARCOS
Schmidt Palmers Green
8. Head for multifunctional style, like this informal dining and cooking area
9. Make your workspace movable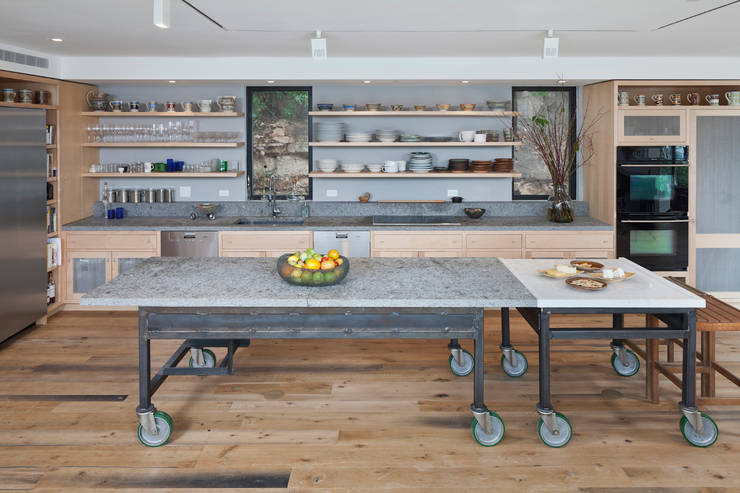 Cliff Dwelling
Specht Architects
10. Invest in magnetic spice holders and save cupboard space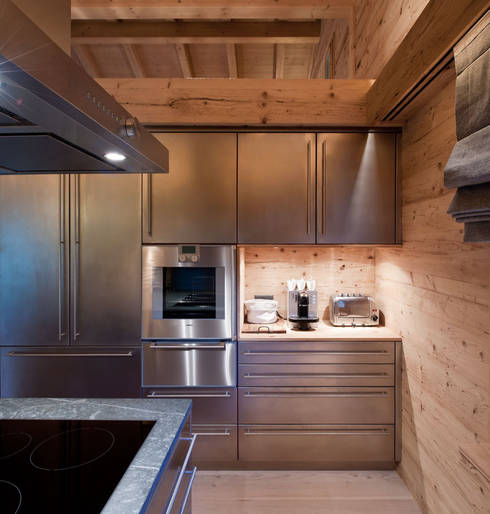 Chalet Gstaad
Ardesia Design
11. Super high shelving is fantastic for extra storage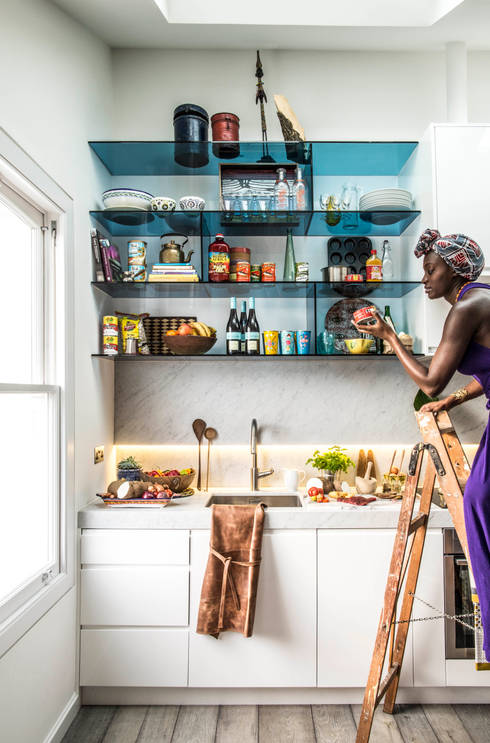 Peponi House
STUDIO [D] TALE
12. Wine racks on the wall is a great worktio clutter remover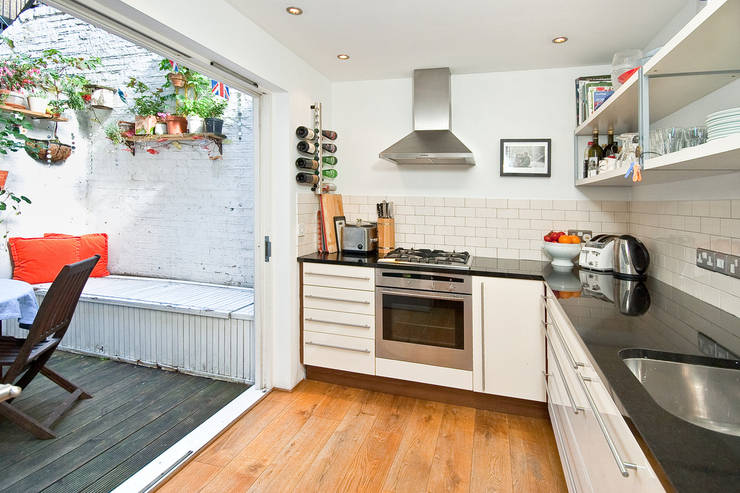 ​Hardvendel Design
Hardvendel Design
14. Bright colours are great to detract from small proportions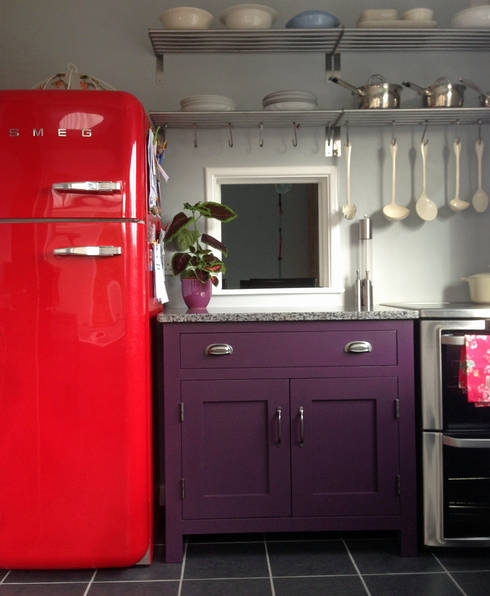 Small kitchen, big bold colour!
Hallwood Furniture
15. How about some funky lighting for a bright and airy atmosphere?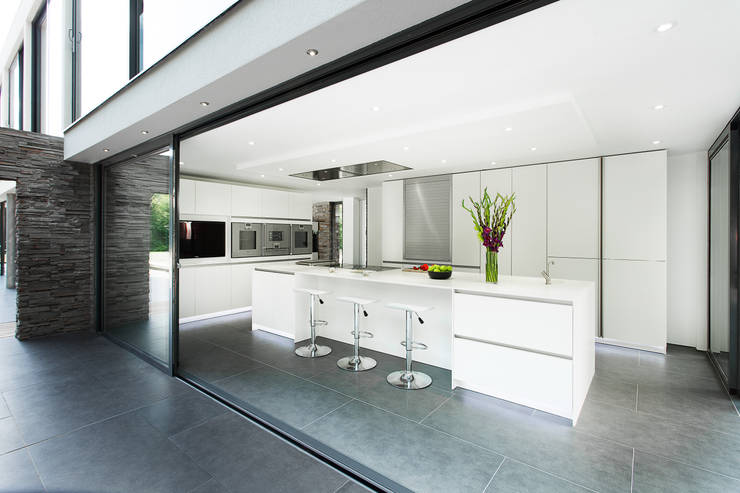 Synergy of Light and Space
The Myers Touch
Here are 8 Great Rustic Kitchens to inspire you.