Having a small kitchen doesn't mean you can't have a super stylish and super functional space. With technology and all the sharing of ideas available, just about any space can be hacked and turned into a wondrous room where you can achieve just as much as someone with a gigantic kitchen can. Well, almost! It's just about thinking creatively. 
Not all of us have creative, interior focused minds and it can be super difficult to come up with action plans that will actually work. The good news is, we've compiled this list of 15 clever ways to get the most out of your space and they're all relatively easy to put into place. From getting the most out of existing storage space to displaying bits and pieces in more creative ways, we've got you covered. 
1. Ditch the top cupboards and opt for long, lean bottom cabinets for a bigger feel
2. Turn those unusable corners into super organised drawers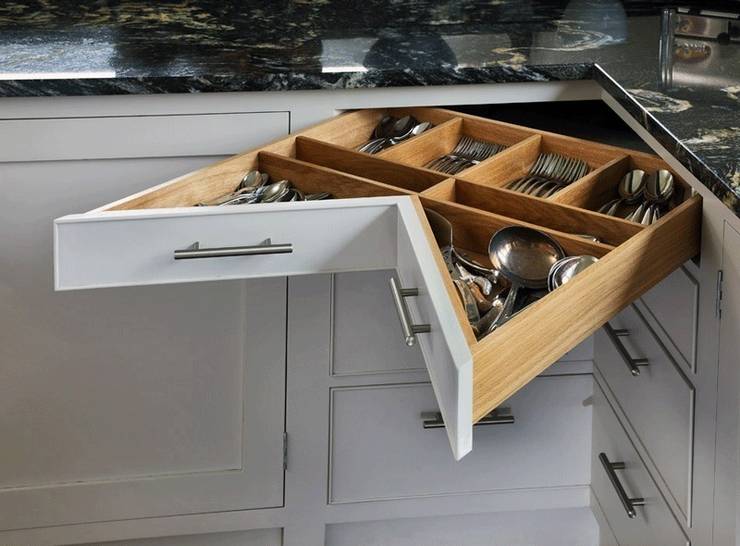 Harbourside kitchen
Tim Jasper
3. Add racking to the inside of cupboard doors
4. Hang utensils on the wall to free up drawer space
5. Paint the inside of a cabinet door with chalkboard paint to help with shopping lists
6. High-level shelving offers less bulky storage than cupboards
7. Get creative with your chopping boards. This one is amazing!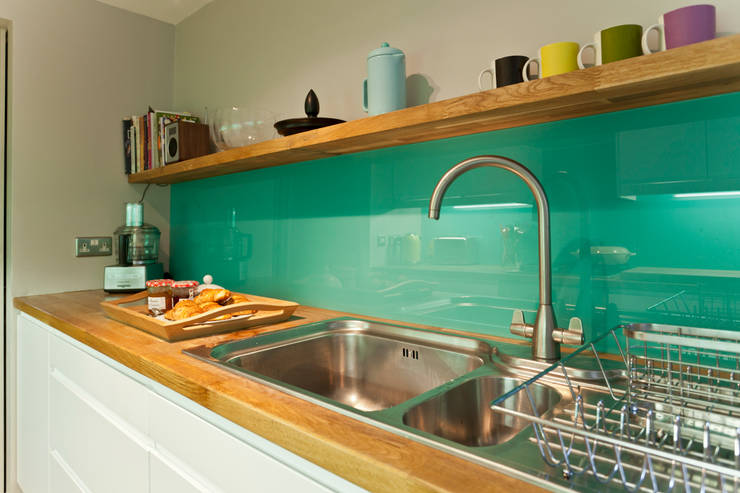 Kitchen remodelling in South Bristol
Dittrich Hudson Vasetti Architects
8. Make everything multifunctional. An island can be a dining spot and a cooker top!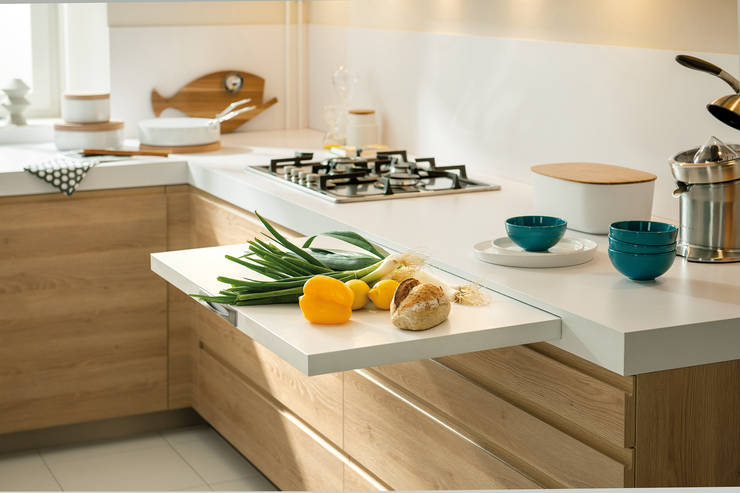 NEW! 2015 Kitchen: PORTLAND + ARCOS
Schmidt Palmers Green
9. Put bulky items on castors to make them movable
10. If you have a large fridge, invest in magnetic spice holders and get all the jars out of the cupboard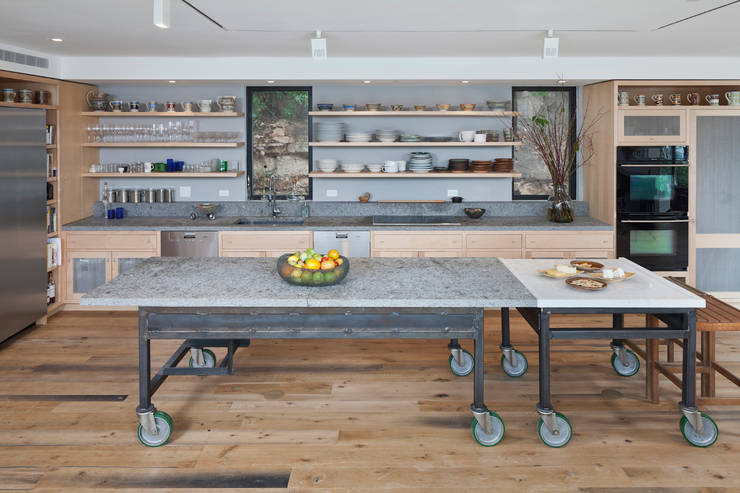 Cliff Dwelling
Specht Architects
11. Use every bit of space possible by adding super high shelving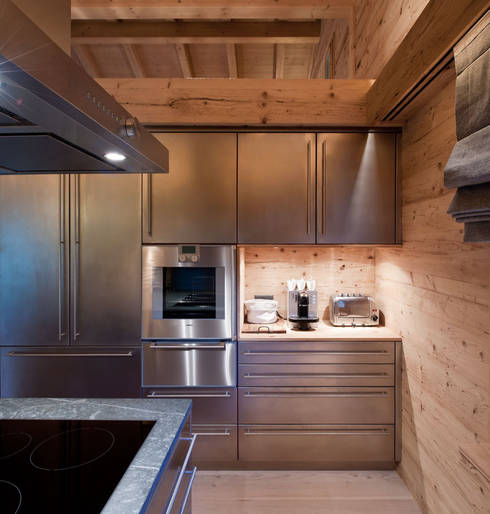 Chalet Gstaad
Ardesia Design
12. Don't clutter up worktops with wine racks, put them on the wall!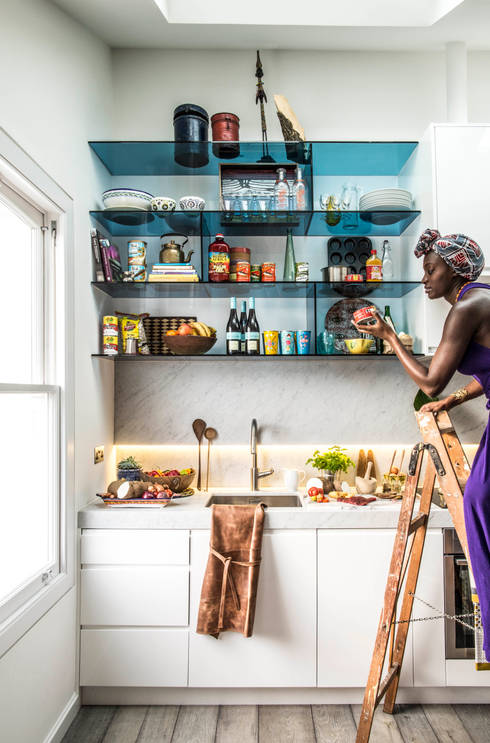 Peponi House
STUDIO [D] TALE
13. Hang your pans on a rack above the cooker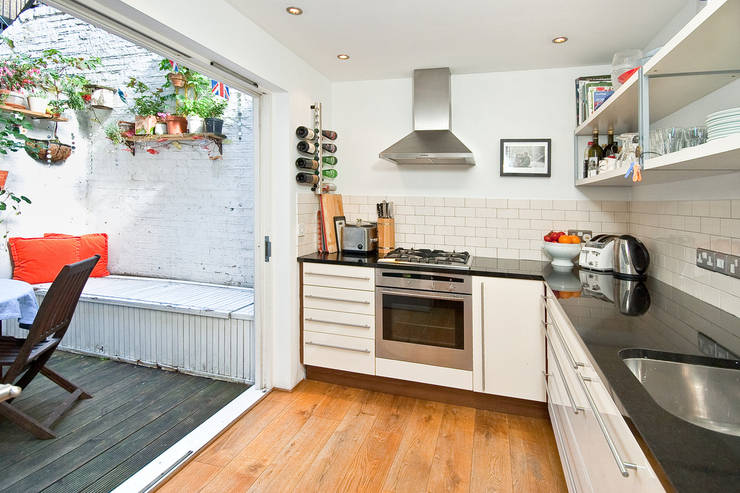 ​Hardvendel Design
Hardvendel Design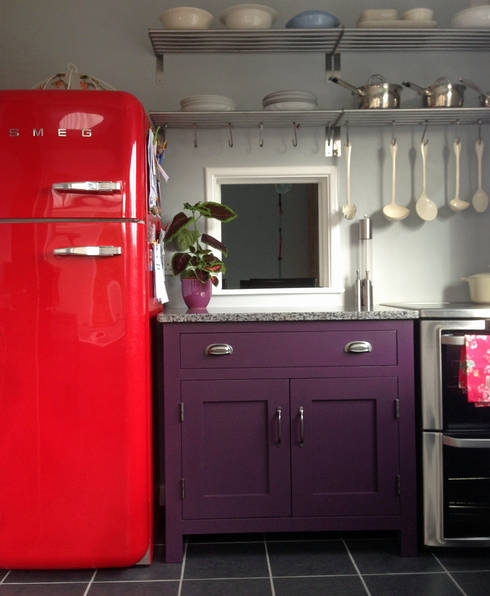 Small kitchen, big bold colour!
Hallwood Furniture
15. Install funky lighting to make the room feel airier and lighter!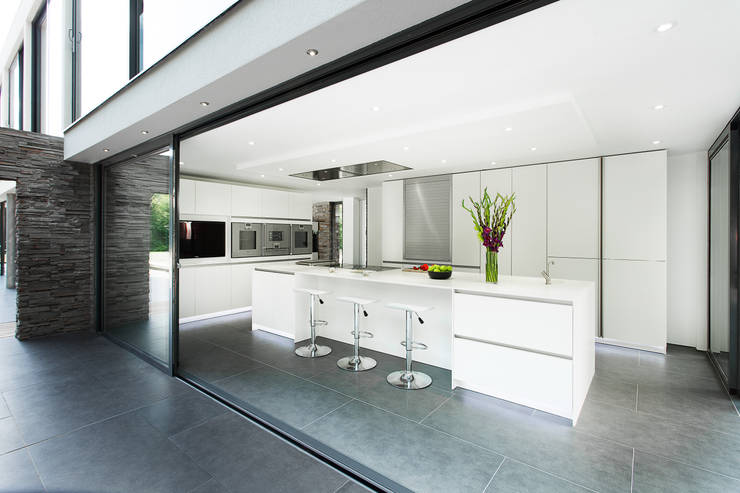 Synergy of Light and Space
The Myers Touch